Looking for Services?
Contact a Partner
Savoir-Faire Linux
Ready

Partner 7275 Saint Urbain
Bureau 200
Montreal, H2R 2Y5
Canada
odoo@lists.savoirfairelinux.net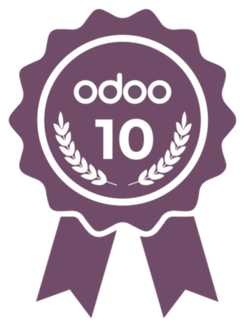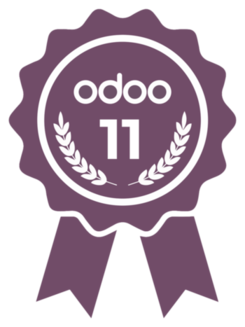 Located in Montreal, Quebec and Rennes (France) Savoir-faire Linux is the reference for open source software integration. We are known to be the largest and most experienced contributor to Odoo in Canada through our work locating the solution and building ISO management system modules.

Our clients rely on us for consulting, integration, development, training and IT support services. Our broad expertise in business, web, infrastructure and embedded solutions make us a partner of choice for complex projects.

Our clients come from a variety of industries (aeronautics, aerospace, consulting, security, finance, entertainment, etc.) and we are proud to count on a team of more than 70 consultants to meet a variety of challenges.

–

Située à Montréal, Québec et Rennes (France) Savoir-faire Linux est la référence en matière d'intégration de logiciels à code source ouvert. Nous sommes connus pour être le contributeur le plus important et le plus expérimenté d'Odoo au Canada par notre travail de localisation de la solution et de la construction des modules de systèmes de gestion ISO.

Nos clients nous font confiance pour les services de conseil, d'intégration, de développement, de formation et de support informatique. Notre expertise large en entreprise, web, infrastructure et solutions embarquées font de nous un partenaire de choix pour des projets complexes.

Nos clients provenant d'industries variées (aéronautique, aérospatial, service-conseil, securité, finance, divertissement, etc.), nous sommes fiers de compter sur une équipe de plus de 70 consultants pour répondre à des défis variés.

–

Information: http://www.savoirfairelinux.com/solutions/erp
Contributions Odoo: http://sflx.ca/odoo-contributions
References OIF (Organisation Internationale de la Francophonie)
The International Organisation of La Francophonie
represents one of the biggest linguistic zones in the world. Its members share
more than just a common language. They also share the humanist values promoted
by the French language. The French lan... Transcontinental O'Keefe
Premier imprimeur au Canada et œuvrant dans les domaines des médias imprimés et numériques, de l'emballage souple et de l'édition, TC Transcontinental a pour mission de créer des produits et services permettant aux entreprises d'attirer, de joindre et de fidéliser leur public cible.

Le respect, le travail d'équipe, la performance et l'innovation sont les valeurs fortes de la Société qui s'est d'ailleurs engagée auprès de ses parties prenantes à agir de manière responsable dans la poursuite de ses activités d'affaires et philanthropiques.

Transcontinental inc. (TSX : TCL.A TCL.B), connue sous la marque TC Transcontinental, compte plus de 8000 employés au Canada et aux États-Unis, et ses revenus ont été de 2,1 milliards de dollars canadiens en 2014.

- See more at: http://tctranscontinental.com/about/profile#sthash.bu7i9rxF.dpuf École de technologie supérieure ETS
ÉTS in figures
ÉTS has upwards of 8,000 students, with more than 2,000 at the graduate level (close to 400 at the doctorate level).

More than 1,500 new students enter ÉTS every year.

Includes 160 professors, 30 senior lecturers and many lecturers from industrial background