Revenue Solutions
Ready

Partner Al-Malaz - Salah Al-Din Al-Ayoubi Road
11683 Riyadh
Saudi Arabia
IT/Communication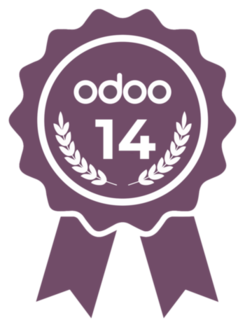 We are passionate about the client's success by adding value through consulting and technology implementation. we have a strong background in accounting and audit through a qualified team members who certified in SOCPA.

We are experts in analyzing the business requirements and develop applications to meet the business needs. We are providing an end-to-end solution for OpenERP / Odoo system solutions.

References

IMEREX
iMerex was started in the early 90's by brother Ric and Mark Mercado who were both working abroad. Being OFWs themselves, they saw the oppurtunity of establishing a company focused on genuine reliable service for the door to door deliveries of the Filipino OFWs. Hard work, dedication and perseverance enabled the Mercado brotheres to succeed with iMerex. They created their own freight forwarding business system which they have adjusted to the requirements of their own countrymen who were living in foreign countries.

In 1996, iMerex started the door to door delivery services on small scale with only one van. With their focus on genuine reliable service, commendation from their initial customers were generated and led to a significant increase in business. What was one a one van business has now become a conglomerate with a fleet of trucks and vans. After establishing their nationwide network and international affiliates, iMerex become a corporation in 2003 and was registered as iMerex Group of Companies, Inc.. iMerex has now successfully invested in other business ventures such as domestic freight forwarding industry, real estate, agriculture, restaurant and hotel business and construction.