Looking for Services?
Contact a Partner in India
Point Perfect Transcription Services (India) Pvt. Ltd (PPTS)
Point Perfect Transcription Services (India) Pvt. Ltd (PPTS)
Silver

Partner 7th floor, Tower 1-A, India Land Tech Park, CHIL SEZ
Keeranatham Village, Saravanampatti
Coimbatore 641035
Tamil Nadu TN
India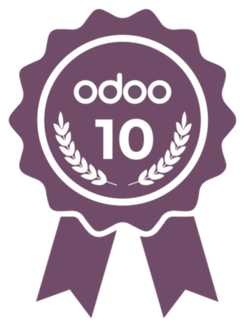 PPTS is an ISO Certified official ODOO partner in USA, France, Canada and India. PPTS is working continuously in strengthening its Odoo capabilities to cater to all enterprise verticals. They have completed more than 50 Odoo implementations across the world till date and more implementations are in progress. With enriched knowledge across all versions of Odoo, PPTS is well equipped to effectively handle existing and new customers.
PPTS also provides Data Integration, Data Analytics, JAVA and mobile solutions.
References InterLED, Sounds & Vision S.L.
InterLED, Sounds & Visions ist ein Unternehmen mit über 20 Jahren fundierter internationaler Erfahrung auf dem Gebiet "Klang und Licht".
InterLED, Sounds & Visions is a company with over 20 years of international experience in the field of sound and light.


National Fittings Limited
National Fitttings Limited, an export oriented company and an ISO 9001 certified manufacturer of Quality Piping components to various industries. National Fitttings manufactures a complete range of fittings and ball valves in stainless and carbon steels and grooved couplings and fittings from SG Iron Castings.