Looking for Services?
Contact a Partner
Point Perfect Technology Solutions
Point Perfect Technology Solutions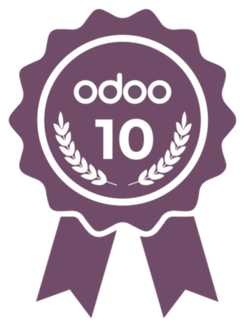 PPTS is an ISO Certified official ODOO partner in USA, Canada and India. PPTS is working continuously in strengthening its Odoo capabilities to cater to all enterprise verticals. They have completed more than 50 Odoo implementations across the world till date and more implementations are in progress. With enriched knowledge across all versions of Odoo, PPTS is well equipped to effectively handle existing and new customers.
 PPTS also provides Data Integration, Data Analytics, JAVA and mobile solutions.
References

GerrAudio Distribution Inc.
GerrAudio is an established Canadian distributor of professional audio equipment used in the live performance and broadcast industries across Canada. The company represents premium brands of loudspeakers, wired and wireless intercoms, digital mixing consoles, microphones, signal processing, signal distribution, and audio test and measurement equipment. We work directly with end users, value added resellers, integrators, and consultants to engineer optimum product configurations and design solutions.



Theradome
Theradome Inc. is a Silicon Valley medical therapy company that delivers some of world's most technologically advanced laser hair growth devices for hair loss. Theradome builds success on the science that governs Laser Photo-therapy and hair growth restoration. The Theradome laser helmet is clinically proven to be safe and effective at a fraction of the cost or hair restoration. We combine power, convenience, and affordability unique to Theradome.