Looking for Services?
Contact a Partner in Russian Federation
ООО "Умный код"/ Intelligent Code LLC
ООО "Умный код"/ Intelligent Code LLC
Ready

Partner РФ, г. Москва, Цветной бульвар, д. 30/1, эт. 3, пом. I – ком. 14, офис 228
Moscow
Russian Federation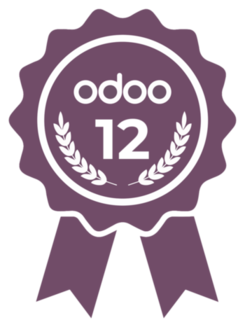 iCode is a company specializing in development of integrated management solutions for businesses of any size and scope. We successfully realize the projects for our clients from Belarus, Russia, Europe, USA and other countries all over the world. We develop, implement and provide maintenance to corporate web-solutions based on Odoo. The team includes skilled consultants, analysts, Python, Javascript, HTML5, PostgresSQL, MySQL, MongoDB developers. We also perform software development in the field of BigData analysis and machine learning. Our development team possesses deep professional expertise, projecting experience, high motivation and responsibility in working with the most advanced technologies. iCode will help to increase the efficiency and transparency of your business processes and will introduce effective business management systems in accordance with your business requirements.
Company benefits are the following:
Odoo certified business analysts with experience in various industries.

Dedicated team of experienced developers on each project.

Full work transparency.
Activities:
Custom software development.
Development and implementation of software solutions.
Technologies:
iOS/Android.
Python//Django/JavaScript/C++/HTML.
MySQL/Postgresql/MongoDB.
Portfolio:
TMS (Transport Management System) 
Опытная команда компании Умный код специализируется в области бизнес и IT-консалтинга, а также внедрения информационных систем с открытым исходным кодом для корпоративных клиентов как Республики Беларусь и Российской Федерации, так и для компаний из Европейского Союза, США и других стран по всему миру.Мы  занимаемся разработкой и внедрением корпоративных web-решений на базе  Odoo, а также иных платформах.В команду входят опытные консультанты, аналитики, разработчики  Python, Javascript, HTML5, PostgresSQL, MySQL, MongoDB.Также мы занимаемся разработкой в области аналитики BigData и машинного обучения.Умный код, благодаря самым передовым технологиям, глубокой профессиональной экспертизе, проектному опыту, высокомотивированной и ответственной команде разработки, поможет повысить эффективность бизнес-процессов, прозрачность ведения бизнеса, внедрить современные и действительно работающие системы управления вашим бизнесом.
References