OCTIC - IT Consulting Ltd
OCTIC - IT Consulting Ltd
Ready

Partner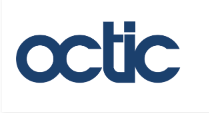 71-75 Shelton Street
2H 9JQ London Q1
United Kingdom
Our Team - Odoo Ready

We are an official Odoo Ready partner and we specialise in integrating and connecting Odoo systems with other platforms such
as WooCommerce, Shopify, Quickbooks and xtCommerce.

Our team of experts has the full spectrum of expertise to ensure your Odoo project is successful. We are based in different
locations around the globe to ensure we can meet our clients development needs and continue to provide the long term,
reliable support they need to run their businesses.

Our network of international partners and tried and tested plugins also ensures we implement exactly the right mix of Odoo
apps, 3rd party plugins and custom software to best suit the project's needs.

Our Approach
We work very closely with our customers to understand their products, processes and business model so we can help plan the
perfect implementation strategy and maximise return on investment. We are straightforward, practical and reliable.

Our Services
Consulting - We have been building successful IT systems and websites for over 20 years. Our wide ranging commercial
experience enables us to quickly grasp the essence of a business problem and contribute towards a practical solution.

Project Management - As experienced project managers we recognise that both large and small projects present unique
challenges. We are creative and always manage the process to best suit our clients needs and budget.

Software Customisation - We provide multi-language systems which enable our clients to sell their products or services to
global markets and distributed teams to collaborate more efficiently. We act globally, connect locally and we speak your
language.

Training and Support - We know that the implementation of a new system is only the start of a long journey and close
relationship with our clients. We provide the initial user training and 1st 2nd and 3rd level technical support services which
ensure smooth and successful business operations.

Contact us for a free 30 day trial Odoo system hosted on odoo.sh and configured to your initial requirements or business case.

References