Looking for Services?
Contact a Partner in Switzerland
OBS Solutions Schweiz
Silver

Partner

Odoo Award "BESTER PARTNER EUROPA 2019"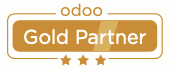 Wir sind einer der erfolgreichsten und am schnellsten wachsenden internationalen Odoo Gold Partner. Wir haben verschiedene Standorte innerhalb Europas (Düsseldorf, Olpe, Kopenhagen und Basel) und Nordamerika (Boston und Montreal). 
Durch unsere enge Zusammenarbeit mit Odoo S.A. haben wir exklusiven Zugang zu Odoo Entwicklern und Spezialisten, die auch das Kernsystem von Odoo weiter entwickeln. Profitieren Sie von unserer Erfahrung aus mehr als 250 erfolgreichen Projekten, sowohl für Großkonzerne als auch für mittelständische Unternehmen. 
Unsere Kundenreferenzen finden Sie unter: https://www.odoo-bs.com/de_DE/references 

Buchen Sie Ihre kostenlose Odoo Demo: https://www.odoo-bs.com/demo 
Kontaktieren Sie uns:
Schweiz: +41 61 508 72 99

Deutschland: +49 211 220 5914 0
Dänemark: +45 657 417 59
USA: +857 626 4002
Kanada: +1 800 810 4406
References

Gutermann Technology GmbH
GUTERMANN hat sich die Lösung des weltweiten Problems der Wasserverluste in den städtischen Wasser-Infrastrukturen auf die Fahne geschrieben.
GUTERMANN is dedicated to solving the worldwide problem of water loss in urban water infrastructures.