Looking for Services?
Contact a Partner
soludoo
Silver

Partner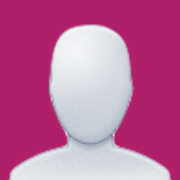 Enggisteinstrasse 77
3076 Worb
Switzerland
IT/Communication
Wir lieben odoo. Unsere Liebe zu diesem integrierten, zukunftsfähigen, skalierbaren und zahlbaren Management System hat dazu geführt, dass wir unsere Firma vollkommen umstrukturiert haben mit Focus auf odoo.
Die Branchenerfahrungen unserer Kunden und unsere während über 20 Jahren gesammelten Erfahrungen als Unternehmer im Finanz-, Treuhand-, Administrations-, IT- und Lebensmittel-Bereich fliessen in odoo Enterprise ein, um daraus einen Schweizer System-Standard zu entwickeln.
Wir implementieren, schulen und hosten odoo Enterprise. Zudem entwickeln wir neue Module, Erweiterungen und machen Anpassungen von bestehenden Apps.
odoo Enterprise wird in unseren Unternehmen eingesetzt.
Unsere Leistungen richten wir insbesondere an Gründer und Gründerinnen von Startups sowie an inhabergeführte Unternehmen.
soludoo. Design future – think digital – use odoo
---------------------------------------------------------------------------------

We are in love with odoo. Our affection to this integrated, future-oriented, scalable, and affordable management system lead us to restructure our company completely with focus on odoo.
Our customer's industry experience and our experience from more than 20 years as a company in the financial, trust, administration, and IT sector support the odoo Enterprise in order to turn it into the standard system in Switzerland.
We implement, train, and host the odoo Enterprise. Additionally, we are developing new modules, extensions, and create suitable customizations of already existing applications. odoo Enterprise is being used in our companies.
Our services are particularly directed towards founders of start-ups as well as family-owned companies.
soludoo. Design future – think digital – use odoo