Looking for Services?
Contact a Partner in Switzerland
Christian Mader
Silver

Partner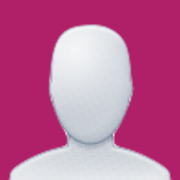 Enggisteinstrasse 77
3076 Worb
Switzerland
IT/Communication
Seit odoo Version 8 sind wir mit dieser integrierten ERP-(Business)-Software für KMU unterwegs. odoo enterprise wird in unseren Unternehmen eingesetzt; aktuell in der Version 12 mit Multicompany und Multisite.
Wir hosten, implementieren und supporten odoo insbesondere für inhabergeführte Mikro- (1-9), kleine (10-49) und mittlere Unternehmen (50-250 Beschäftigte).
Wir entwickeln Apps zu odoo bzw. erweitern bestehende Apps. Unter anderem sind wir an einer Schweizer Lohnbuchhaltungs-App und eines Zeiterfassungs-Apps. Wir haben für unsere Kunden ein modulares template-App entwickelt, mit welchem Angebot, Auftrag, Rechnung, Lieferschein, ... individuell gestaltet werden kann. 
Bei uns können Sie auch individuelle Trainings und Schulungen buchen.    

Die Branchenerfahrungen unserer Kunden und unsere während über 20 Jahren gesammelten Erfahrungen als Unternehmer im Finanz-, Treuhand-, Administrations-, IT- und Lebensmittel-Bereich fliessen in odoo enterprise ein, um daraus einen Schweizer System-Standard zu entwickeln.
Aufgrund unserer Erfahrungen überprüfen wir mit Ihnen gerne Ihre Geschäftsabläufe und optimieren diese. 
Zudem unterstützen wir Sie in der Datenbereinigung und -migration.

Gestalte Zukunft - denke digitial - nutze odoo - kontaktiere soludoo
---------------------------------------------------------------------------------

We are in love with odoo. Our affection to this integrated, future-oriented, scalable, and affordable management system lead us to restructure our company completely with focus on odoo.
Our customer's industry experience and our experience from more than 20 years as a company in the financial, trust, administration, and IT sector support the odoo Enterprise in order to turn it into the standard system in Switzerland.
We implement, train, and host the odoo Enterprise. Additionally, we are developing new modules, extensions, and create suitable customizations of already existing applications. odoo Enterprise is being used in our companies.
Our services are particularly directed towards founders of start-ups as well as family-owned companies.
soludoo. Design future – think digital – use odoo

References