Looking for Services?
Contact a Partner
Blackware Technologies Inc.
Blackware Technologies Inc.
Silver

Partner

C.P. 5
14200 Boulevard Lacroix
Saint-Georges, G5Y 5C4
Canada
billing@blackwaretech.com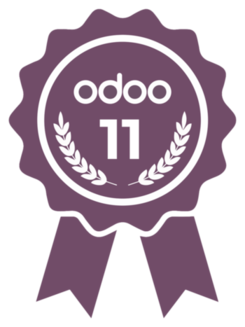 Partenaire avec plusieurs entreprises technologiques à travers le monde, Blackware Technologies offre une solution complète pour accroître la performance et la productivité en entreprise. Nous créons des architectures technologiques "cloud" et personnalisées à chaque modèle d'affaires. Au fil des ans, nous avons développé une grande expertise dans le domaine manufacturier, mais nous avons également des clients dans tous les types de secteurs d'activité. Les solutions Blackware sont créées par et pour des entrepreneurs et c'est ce qui nous distingue des autres consultants TI.
-------------------------------------
Partners with several technology companies worldwide, Blackware Technologies offers a complete solution to increase business performance and productivity. We create cloud technological structures personalized to each business model. Over the years, we have developed a great expertise in manufacturing, but we also have customers in all types of industries. The Blackware solutions are created by and for entrepreneurs and that is what differentiates us from other IT consultants.