Looking for Services?
Contact a Partner
ARGIL CONSULTING SA DE CV
ARGIL CONSULTING SA DE CV
Silver

Partner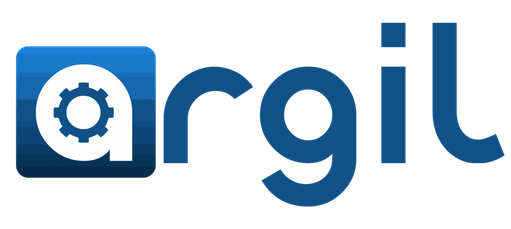 Oriente 4, #46-3 Centro
Oriente 4, #88, Interior 7, Colonia Centro
94300 Orizaba VER
Mexico
Somos una empresa mexicana con mas de 20 años de experiencia en Tecnologías de Información ofreciendo herramientas de software para diferentes industrias.
Nuestro trabajo nos ha dado experiencia sobre algunas industrias en particular lo cual hemos aprovechado para desarrollar verticales tales como:
Gestión de Transporte de Carga (Fletes).

Gestión de Taller de Mantenimiento de Vehículos.

Localización Mexicana para Odoo (compatible CE y EE).

Cálculo de Nómina para México y Timbrado CFDI (compatible CE & EE).

Pregunte por otros verticales... 

¿Qué nos hace diferentes?
Tenemos amplia experiencia en la gestión de proyectos de Implementación de software (propietario y libre). Hemos gestionado mas de 150 proyectos exitosos.

Nos adaptamos a los proyectos del cliente, desde coaching básico hasta gestionar TODO el proyecto. 

Tenemos mas de 15 años de experiencia en la gestión de empresas de Transporte de Carga General y Especializada.

Tenemos mas de 10 años de experiencia en diferentes gerencias de áreas de empresas, por lo que nuestras habilidades han sido probadas en la vida real.
Permítanos ser su socio de negocios, entendemos las bondades y complicaciones de diversas industrias y tenemos la confianza para darle la solución que mas se adapte a sus necesidades.
= = = = = = = = = = = = =
We are a Mexican company with more than 20 years of experience in Information Technology implementing software for several industries.
Our work has given us experience on some industries in particular which we have taken advantage of to develop verticals such as:
Cargo Transportation Management (Freight).

Vehicle Maintenance Workshop Management.

Mexican localization for Odoo (CE & EE compatible).

Payroll for Mexico and Electronic Document Stamp CFDI (CE & EE compatible).

Ask about other verticals... 

What makes us different?
We have extensive experience in project management & software implementation (Open Source & Propietary). We have managed more than 150 successful projects.

We adapt to the client's projects, from basic coaching to managing the entire project.

We have more than 15 years of experience in the management of General and Specialized Cargo transportation companies.

We have more than 15 years of experience in different management areas of companies, so our skills have been tested in real life.
Let us be your business partner, we understand the benefits and complications of various industries and we have the confidence to give you the right solution that best suits your needs.