Looking for Services?
Contact a Partner in Slovak Republic
26HOUSE s.r.o.
Ready

Partner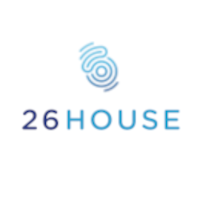 Vajnorská 98/D
83104 Bratislava
Slovak Republic
IT/Communication
We are focusing on digital transformation and ERP implementation to Enterprise & SMB segments for more than 7 years.
We support Odoo Open Source framework and implement Enterprise Odoo ERP & CRM solutions. We do believe in disrupting the European ERP market with Odoo all-in-one management software. 
Our Odoo related services:
GAP analysis
Process Audit
Localisation (Invoicing, Accounting, Payroll)
Installation
Hosting
Integration
Configuration
Migration
Custom Development of Odoo modules
Training
Support & Maintenance
Body shop of Odoo Consultants and Developers
Let's do Odoo project with us!
We have strong competence also in transforming retail chains to digital, modern, smart and extraordinary customer experience oriented venues for Telco, Financial, Hospitality, Retail, Real estate and Manufacturing industries.
To create meaningful innovations, you need to know your users. Empathise and care about their lives.
There is no formula for innovation, but the best proxy is a group of brilliant, highly motivated people clustered together, working towards a shared goal.

Proč ve firmě potřebujeme informační systém
​https://www.26house.com/​

https://www.linkedin.com/pulse/ako-sme-si-upratali-firmu-rastislav-brencic/

References