Benefit of the Bootstrap Framework
What is Odoo Website Builder?

Fluid Grid Layout
Organize Your Content Easily
Drag and drop building blocks and design perfect web pages. Move, scale and resize the blocks to build your layout. Building blocks are based on the Bootstrap fluid grid system that appropriately scales up to 12 columns as the device or viewport size increases.
Modular Architecture
Clean HTML Building Blocks
Create your pages without typing a single line of code. We use a clean HTML structure. Edit, customize and export every page on the fly with the integrated Html editor. Distribute your work easily as an Odoo module.
---


- BOOTSTRAP THEME -
Animated Building Blocks
Advanced Customization Tools




- BOOTSTRAP THEME -
2 Color Schemes
Custom Building Blocks

Build Awesome Websites & Themes
Easier. Faster. Just Plain Better.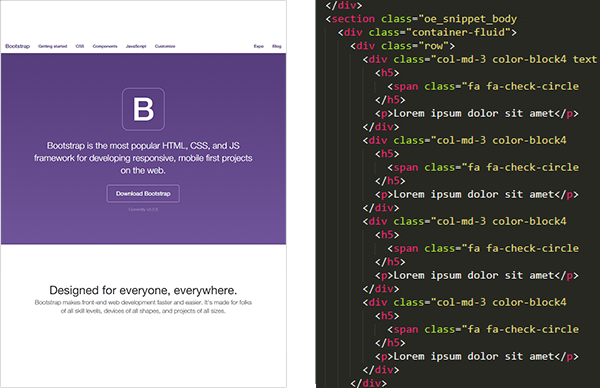 Create Beautifull CSS/LESS Templates
Impress Your Clients.
Design pixel-perfect webapps and sites with Odoo's HTML5 & CSS3 framework. All themes, building blocks and features will work on Odoo 8 and all later versions.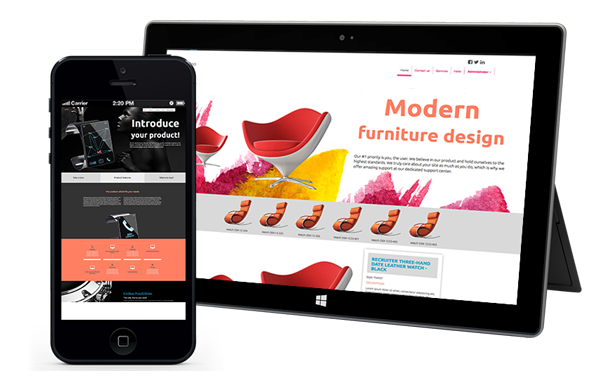 Save Time. Improve Your Workflow.
Design Your Own Components.
Create themes faster by developing your own building blocks. Endless possibilities - limitless so you can express your creativity. Adapt your new building blocks to fit a variety of styles and layouts easily.
Clean Building Blocks & Inline Editing
What You See Is What You Get
Edit Anything Inline
Don't Waste Your Time. Focus On Content.
Our unique 'edit inline' approach lets you see the final result of your page while you are editing. The time when clicking on "Publish" made you shudder is gone! With Odoo Website Builder what you see is really what you get.
Easy Drag & Drop!
You Are The Designer!
Our Web Builder includes a complete range of awesome and easy-to-use building blocks. Just drag, drop and customize! Don't worry about how your website will be displayed on your tablet or your mobile phone. Odoo Website Builder makes it instantly mobile friendly.
Success & Visibility At Your Fingertips
Mobile. SEO Friendly, Multi Language.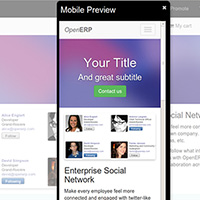 Great Mobile Experience
Responsive On All Pages & Devices
Get a mobile friendly website thanks to our responsive design. All your pages adapt automatically to the screen size on mobile phones, tablets and computers. You don't have to worry about your website not working when it's not being accessed from a desktop computer. With Odoo, your website and all the changes you make to it are instantly mobile friendly.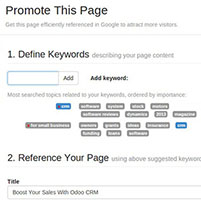 Attract More Visitors
SEO Optimization Tools
Odoo's "Promote" tool suggests keywords according to tne most searched terms on Google. Search engine optimization tools are ready-to-use, with no configuration required. Google Analytics tracks your shopping carts by detault. Sitemap and structured content are created automatically for Google indexing.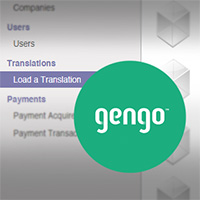 Multi Language Made Easy
Fast Automatic Translation
Have your website translated to a professional standard in multiple languages with no effort. Benefit from professional translators to translate all your content automatically with the Gengo integration. When you edit the master page, Odoo makes the same changes in all other languages within just a few hours.
No synchronization. Full integration.
Enterprise-Ready, Out-of-the-box
Build Stunning Product Pages
Boost Your Sales. Increase Your Revenue.
Activate ready-to-use enterprise features in just a click: e-commerce, call-to-actions, job offers, events, customer references, blogs, newsletter registration and much more.

Traditional ecommerce and CMS provide little integration with other systems because that is not their core focus. With Odoo's integration, you benefit from the best management software to follow up on your orders, job applicants, leads and much more - all in an instant.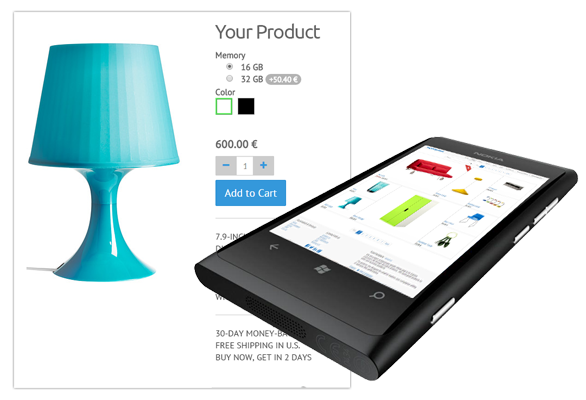 ---
Odoo Website Builder introduces a modern approach to CMS and eCommerce.

How? By getting rid of heavy administration interfaces, complex third party plugins and old school WYSIWYG editors.
We Need You To Build The Perfect CMS Framework
Join the Odoo Theme Design Community
Odoo is currently preparing a version of its first theme "Clean" that will include help such as comments on the code, so that designers have the support and tips they need to make their first theme. There will also be designer and developer documentation and exclusive training to help with creating themes and websites. We need you, developers and designers, to spread beautiful web pages, themes and components all over the internet.
Some Examples Of Our First Bootstrap Themes
Create Your Own Set Of Colors, Fonts & Images