Zoekt u diensten?
Neem contact op met een partner in Soedan
ZEC (Software Center)
Ready

Relatie Khartoum, Sudan
Khartoum Almaona street
Soedan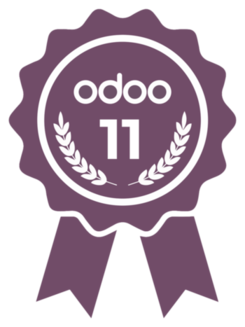 Software Centre (SC) is a leading software and IT service provider, belongs to ZEC since 2007. Our areas of expertise cover development of custom software, information Security and mission-critical business applications using different technologies. We offer technology solutions to help our customers to meet their business needs, relying on the knowledge and experience of our expertise to deliver perfect solutions that enhance customer productivity and profitability.
Our VISION: To be the first and leading experience software house locally and regionally.
Our MISSION: is to deliver optimal solutions with top quality in business applications, specialized systems and information security to satisfy Customer needs, locally and regionally through our expertise and smart partnership. We always try to enhance efficiency, productivity and capability of businesses by delivering the services above &beyond industry values and customer expectations.
Every day, our decisions and actions are guided by these VALUES:
Quality & Excellence
Innovations
Customer Focus
Integrity
Honesty
Respect
Our PRINCIPLES: .


Flexibility
Communication
Team Work
Commitment
The Software Centre provides ERP consulting services that improve the overall experience for our partners and valued customers and ensure you get superior valuefrom your technology investment today and into the future. The SC provides Sahil ERP package built on OpenERPTM platform and highly customized for Industrial Corporations , which support organizations to manage their business and automate many back office functions such as Human Resources, Accounting and Assets, Production planning and Costing, Purchases and Stock, Sales and Marketing , CRM and Business Intelligent.
We have unique combination of business, technical and methodological expertise whom have unique capabilities in a variety of industries for implementing successful ERP projects that meet your unique business requirements.
Whether you are a growing business with one location, expanding into new markets or a large enterprise running ERP with subsidiary operations, the Sahil ERP will help you transform and run your businesses simply. It brings detailed product expertise, extensive business process knowledge and innovative strategies to unlock the potential of Sahil ERP for your business