Zoekt u diensten?
Neem contact op met een partner in Saoedi-Arabië
LEITH Solutions KSA
Silver

Relatie Riyadh
Riyadh
Saoedi-Arabië
m.helmy@leithsolutions.net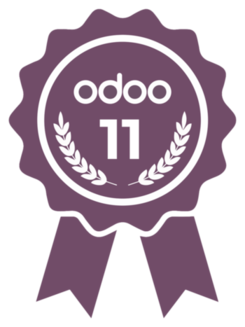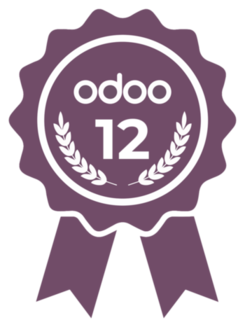 SERVING THE GCC & MENA REGIONS from UAE, KSA, EGYPT AND MOROCCO
LEITH Solutions:
Engagement in the PMO Integrated System Development is ought to have a direct impact on the return
on investment for ICT Technology.
It will ensure an effective return on innovative ideas to optimize programs and projects management in order
to align ICT Technology investments and its Business Objectives.
WHY US?
Our clients choose us because they trust us for our strategic advice and flawless implementation of technology solutions.
Referenties

Heights
HEIGHTS

Precision & Quality Beyond Expectation



Heights is Saudi Arabia's leading agency in event management. We organize local and international exhibitions, conferences, forums and festivals.

In addition, we provide the creative advertising and marketing services associated with the event to make sure your event is promoted with excellence.



Heights Company has been awarded in the years 2013 and 2015 as the Best Events and Conferences Organizer, and became an active member

in CONFRAD (the international network of independent communications and advertising agencies).



Heights is headquartered in Riyadh, KSA with 4 branches around the world in Dubai, Cairo, Prague.

In addition to the subsidiary companies which work in events and conferences equipment.



Our Mission:

We always seek to achieve our customers' excellence through creativity and quick implementation which

enhances the quality standards and exceeds our customers expectation.



Our Vision:

To be the first choice in executing the biggest events for those customers who wish to be at the forefront.



www.ha.com.sa

Tatweer Educational Technologies (TETCO)



جاء تأسيس شركة تطوير لتقنيات التعليم بعد أن درست شركة تطوير التعليم القابضة بالتعاون مع وزارة التعليم جدوى تأسيسها؛ لتساند الوزارة في القيام بوظائف تقنية المعلومات التابعة للوزارة وتوفر حلولًا وخدمات ذات جودة عالية لكلا القطاعين العام والخاص مع تطوير خدمات التقنية والاتصالات في مجال التعليم العام في المملكة لرفع مستوى هذا القطاع حتى يواكب النمو المستقبلي على الصعيدين المحلي والدولي

وبعد اكتمال دراسة تأســيس الشــركة وافــق معالي رئيس مجلــس إدارة شركة تطوير التعليم القابضة الدكتور/ أحمد بن محمد العيسى علــى تأسيســها باســم: شركة تطوير لتقنيات التعليم في نهاية عام 2015م وفـي عـام 2016م شُرع في تسجيلها رسميًّا في وزارة التجارة والاستثمار وشهد العام 2016 أيضًا تعيين سعادة الدكتور/ يوسف بن أحمد العوهلي رئيسًا تنفيذيًّا للشركة وهي إحدى الشركات التابعه لشركة تطوير القابضة.

www.tetco.sa