Zoekt u diensten?
Neem contact op met een partner in Saoedi-Arabië
ERP-Bank
Ready

Relatie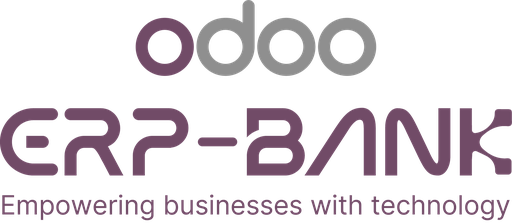 PO Box 3938 Dammam 31481, King Fahd Road
Dammam
Saoedi-Arabië
IT/Communicatie
                                ERP-Bank
                                                        odoo@ERP-Bank.com
                                                           www.ERP-Bank.com
Dammam +966 598 872 296
Riyadh +966 594 00 33 83
Jubail +966 598 87 22 96
Jeddah +966 59 40 03 383

Khobar +966 5 94 00 33 83
ERP-Bank, is a world-class software solutions company that specializes in providing leading-edge Enterprise Business Solutions such as ERP, CRM, Business Intelligence, Business Process Management, eCommerce, and more.
Our Team come with years of experience in this industry. They are fully equipped and certified to provide qualified advice and solutions.  We are committed to high quality deliverables and your satisfaction.
ERP-Bank guarantee full knowledge & control over the Odoo environment.
ERP-Bank has an experience implementing Odoo, with 50+ successful implementation experiences since inception. Our professionals bring the unrivaled rich experience through strategy, implementation and consulting capabilities. With our onshore team of developers, engineers, system administrators, project managers and change management experts we help companies large and small re-engineer their processes and significantly simplify their workflows.   
We work with organizations of all sizes to address business challenges.
Referenties