Zoekt u diensten?
Neem contact op met een partner in Verenigde Staten
CIEL IT, Inc. - Chicago
Silver

Relatie 2045 W Grand Ave
Ste B PMB 26759
Chicago, 60612
Verenigde Staten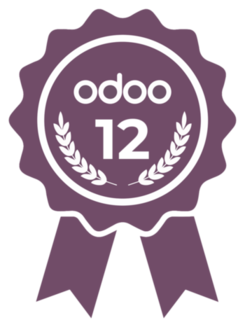 Welcome to CIEL IT. Earn with our EXPERIENCE:
• Official Odoo GOLD Partner in the UNITED STATES
• The ONLY Official Odoo GOLD Partner in BRAZIL
• DEDICATED team to Odoo projects
• DISTRIBUTED workforce in Brazil, United States, India, and Italy
Is your system following your company's growth? Or, on the contrary, is it creating bottlenecks in your production? Do you want a friendly and integrated interface successfully implemented?
Earn with our EXPERIENCE in:
• customization of Odoo applications to the rules of American and Brazilian laws
• new projects with Odoo applications
• application development
• application support and migration
• process mapping and consulting
• implementation of RPA (automation of robotic processes), ERP, CRM, and others
• systems maintenance and support
• + 72,000 hours of coding
• + 400 projects delivered
• workforce distributed in Brazil, United States, India, and Italy
Some of the customers who trust our experience:
Ajusa do Brasil
Arlon Graphics
Comab Baterias
Empire Valuation Consultants
Indufix Parafusos
ItsHot.com Jewelry
JE Hospitalar
Marley Spoon
PFI Bearings
Porter do Brasil
Precision Dynamics
Scania Latin America
Schemaq
Schumacher
Sebrem Soluções Ecológicas
Simpla Lavadoras
Tag Sinalização
WHB do Brasil

Our commitment is to INTEGRATE and DELIVER systems and applications in compliance with the GOVERNANCE norms and the BEST PRACTICES of EACH CLIENT. Visit our website and contact us so we can promptly help you.