Registraties zijn gesloten
In light of global health concerns due to COVID-19, we will deliver our Odoo Roadshow -Caribbean as an online event! It will be broadcast live on Thursday, July 23rd, 2020 at 4 .30 pm on Youtube.

Register NOW to get the link!

Odoo is Coming to
In the Caribbean!
Transforming the future of your business!

Empoderando a las empresas a crecer con herramientas disruptivas, Odoo invita a empresarios, ejecutivos, e innovadores a nuestro próximo evento.
¿Sabías que una empresa usa un promedio de 10 aplicaciones diferentes para administrar su negocio? Lánzate al siglo 21 con una solución integrada, personalizable, y asequible. Descubre cómo más de 150,000 empresas alrededor del mundo han ahorrado tiempo y dinero con Odoo.
Acompáñanos para aprender cómo una solución transforma tu negocio con módulos empresariales. Disfruta de nuestro evento de tecnología empresarial e innovación, con empresarios como tú y nuestros expertos, para compartir mejores prácticas. 
Discover ways to grow your business
​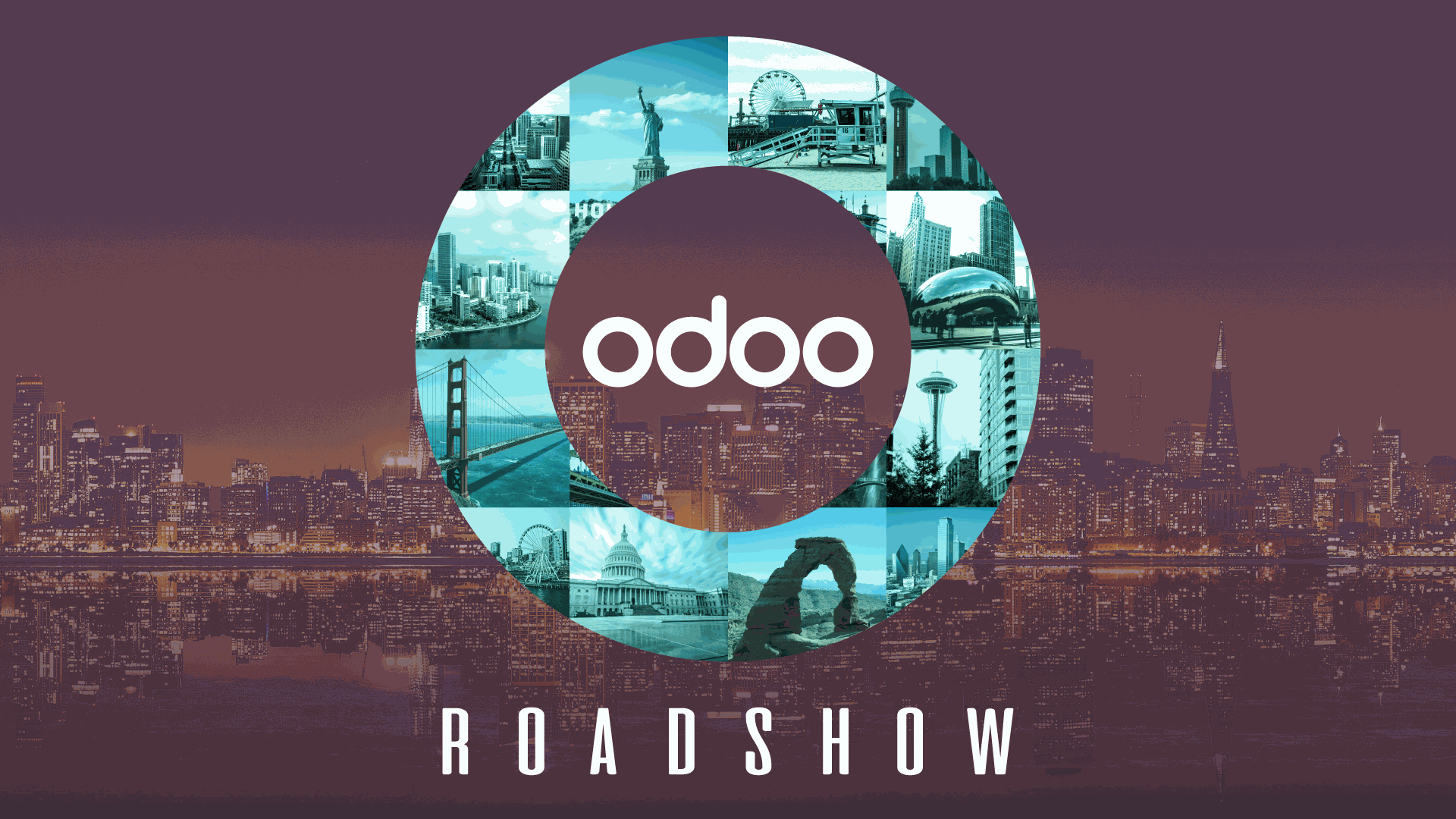 ​
What are Odoo Roadshows?
Odoo Roadshows are a series of events all around the world that are organized after the release of a new version of Odoo or the launch of a new application. These events are the perfect opportunity to discover how more than 150,000 businesses around the world have saved time and money with the help of Odoo.

Who attends Odoo events?

Usuarios de Odoo, líderes empresariales, socios existentes y más. Los eventos anteriores han recibido un total de más de 1000 asistentes de socios, fundadores, directores ejecutivos y más. A medida que nuestro software se usar en todas las industrias y todos los negocios, damos la bienvenida a los miembros de startups, empresas medianas y grandes, que de industrias de la manufactura, ventas, agricultura, hospitalidad, entre otras.
 
Why should I attend?
•  Meet Odoo experts and our local partners for in-person demonstrations
· Compartir con profesionales y empresarios que comparten tus intereses y pasiones
· Mantenerte al tanto de las últimas tendencias y tecnologías de negocios 

· Aprender las tecnologías que están cambiando la forma en que operan las empresas


How do I register for this event?

To register, simply click the green button at the top right side of the page. You can also register for more than one person - we encourage you to bring others that may be interested.

What is the language of the event?

This presentation will be given in the following language: English
  Sponsor by

BLUEBACK
Blueback is built on 40+ years of experience in management, operations and automation. As managers, we experienced that it was often very hard to get solid managerial information to base our decisions on. And we and our teams were often distracted by lots of (minor) issues that only became urgent because we had neglected them too long. That's why we decided to offer back-office services to empower managers and (help) take care of all the important and minor factors that running an organization brings.