QUADTEL MONTAGENS ELECTRICAS LDA
QUADTEL MONTAGENS ELECTRICAS LDA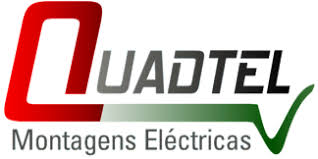 Geïmplementeerd door

Rua Lino António n1 R/C Esq
2410 Leiria
Portugal
(PT)
Sector de atividade: Indústria (equipamento elétrico)
Localização: Valongo (Portugal)
A Quadtel dedica-se à montagem de equipamentos elétricos e eletrónicos e à eletrificação. As atividades que a empresa desenvolve estão relacionadas com importação e exportação, representação, fabricação, instalação, manutenção, assistência técnica e comercialização de equipamento elétrico (máquinas, equipamentos industriais, ferramentas e quadros elétricos).
Com o Odoo, a Quadtel pretende melhorar o seu processo produtivo e ter acesso á relação custo beneficio real de cada projeto. Minimizar o tempo de orçamentação, melhorar a rentabilidade de produção e ter uma visão integrada da realidade da empresa são os objetivos principais desta PME em crescimento. A gestão de qualidade e o acompanhamento dos produtos trouxe uma grande mais valia aos seus processos. 
(EN)
Business sector: Industry (electrical equipment)
Location: Valongo (Portugal)
Quadtel is dedicated to the assembly of electrical and electronic equipment and to electrification. The activities the company develops are related to import and export, representation, manufacture, installation, maintenance, technical assistance and commercialization of electrical equipment (machines, industrial equipment, tools and electric boards).
With Odoo, Quadtel wants to improve its production process and wants to have access to the real cost-benefit ratio of each project. Minimizing budgeting time, improving production profitability and having an integrated view of the company's reality are the main goals of this growing company. Quality management and product tracking have brought great value to its processes.