Electronic Invoicing
Invoice Certification
Mexican companies can now certify any e-invoice with Odoo.
Transaction Types
Odoo supports the following electronic transactions: CFDI, payment compliment, & invoice addendum.
XML Export
The XML and PDF with the required QR code are placed in the invoices automatically by Odoo.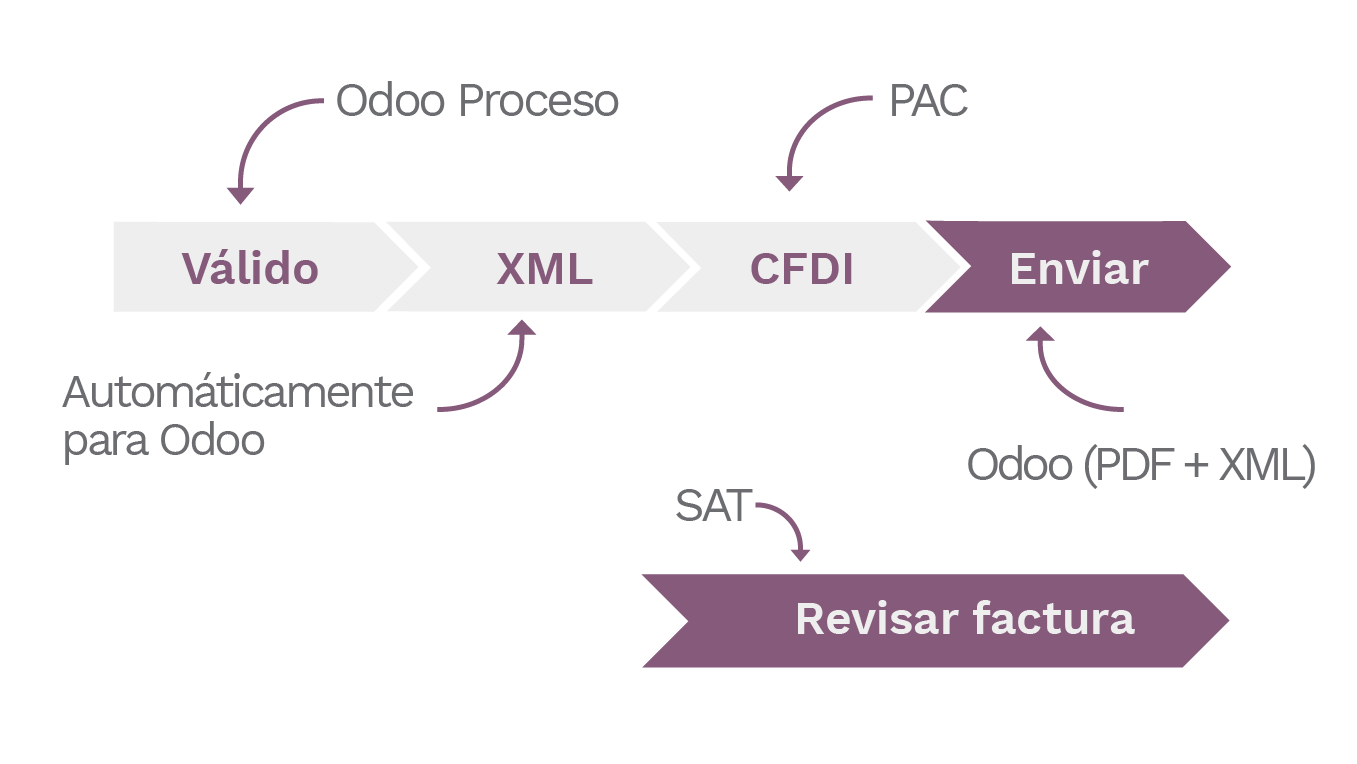 ---
Chart of Accounts
SAT Compliance
The chart of accounts was completely refactored in order to help you use the grouping codes proposed by the SAT. All the required core data is automatically added (SAT codes for product, payment, and fiscal regimes).
Authorized Certification Provider (PAC)
Gain access to all available resources and plan ahead with your production.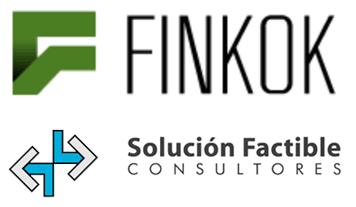 ---
Reporting
DIOT & DPIVA
For regular and exceptional transactions.
COA
Electronic accounting has never been easier with a comprehensive Chart of Accounts.
Trial Balance
The Trial Balance is automatically generated and can be exported to XML or as a TXT (for DPIVA).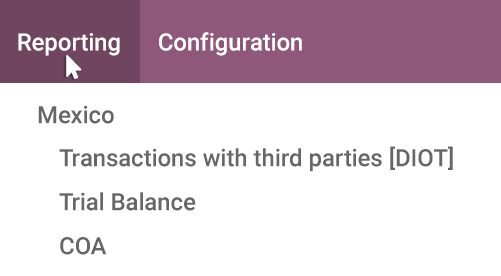 5
Million users
grow their business with Odoo