Subteno IT
Gold

협력사

27 Avenue Jean Mantelet
61000 ALENCON
France
service.achat@subteno-it.fr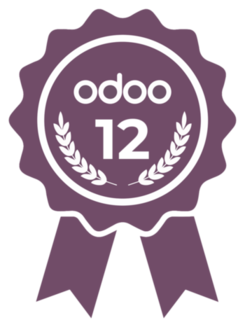 Syleam a changé pour Subteno IT !
Subteno IT est spécialisé dans le conseil et l'intégration de logiciels libres. Renouveau de Syleam, Subteno IT s'efforce de vous apporter un soutien constant dans le développement de vos projets.
Notre société s'est doté d'une équipe pluridisciplinaire, entièrement dédié à Odoo. Le mariage de nos connaissances métier (logistique, production, management, ...) et notre expertise technique avec Odoo font en sorte que nous pouvons répondre à vos besoins - et s'assurer que les réponses soient en adéquation avec vos réels besoins - courants et futurs.
Avec l'une des plus grandes équipes 100 % Odoo, nous avons également la capacité de mener à bien vos projets et de faire en sorte qu'Odoo fructifie votre entreprise.
Bien connu parmi les contributeurs Odoo, Subteno IT a développé quelques modules clés. Par exemple, si vous utilisez la fonctionnalité Multi-Société dans Odoo, vous pouvez dire "Merci, Subteno IT !".
----------
Syleam has changed to Subteno IT !
Subteno IT specializes in consulting and integration of free software. Renewal of Syleam, Subteno IT strives to bring you a constant support in the development of your projects.
Our company has built a pluridisciplinary team, entirely dedicated to Odoo. The marriage of our trade knowledge (logistics, production, management, ...) and our technical expertise in Odoo means that we can answer your needs - and ensure that the answers meet your real requirements - present and future.
With one of the largest 100 % Odoo teams, we also have the capacity to succeed with your projects and make Odoo an essential tool in making your company flourish.
Well-known amongst the Odoo contributors, Subteno IT has developped several key modules. For example, if you use the Multi-Company functionnality in Odoo, you can say "Thanks, Subteno IT !".
참조