서비스를 찾고 계십니까?
파트너에게 연락하기 내에 홍콩
OS Consulting Group Limited1
OS Consulting Group Limited1
Silver

협력사 Rm 509-510, Stag Building,
148-150 Queen's Road Central, Central

홍콩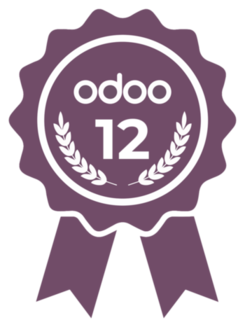 Our objective is to help the enterprises in creating value and achieving sustainable growth through the effective use of integrated IT system and well defined business processes. We provide comprehensive and different scopes of services including Consultation, System Design, Analysis, Configuration, Customization, Data Migration, Training, Support and Maintenance. We have served more than 100 customers in the region. Our customers range from very tiny SMEs all the way to MNCs (e.g. ZTE, Lenove and etc). We has project experiences in various industries such as Multinational Trading Companies, Simple Trading Companies, Different Type of Manufacturers, E-Commerce, Retal Chains, IT service, Hospital, Project Base Companies,  List group companies and etc.
We share the most Odoo related contents including solutions, case studies, documentations, blogs and news in our website http://www.oscg.com.hk. Please also check out our SaaS service at https://www.zhiyunerp.com
开源智造咨询有限公司(OSCG)是大中国地区(包括中国内地和港澳台地区)最大和最早的Odoo/OpenERP服务商。我们在香港,上海和深圳均设有分公司为当地的企业提供最贴身的服务。我们旨在提供全面和专业的企业管理方案,特别是Odoo/OpenERP系统在各类型企业中的集成和实施。
我们的目标是通过利用整合的IT系统和清晰的企业管理流程来帮助企业创造价值和实现可持续发展。为此,我们提供全方位的服务,包括:系统咨询、系统设计、分析、系统配置、系统定制,数据转移、培训、技术支持和维护。
我们在全国各地服务过的客户超过100家。我们的客户类型从微型企业一直到跨国上市公司(包括中兴通讯,联想,五谷磨房等)。我们的行业方案也横跨多行业,如国际型贸易公司,普通贸易公司,电子商务公司,大型零售连锁,不同种类的制造商,服务型公司,项目型公司, CRM,集团式上市公司等。
我们将我们在Odoo领域的经验,案例分析,文档,博客和新闻等资料全面的分享在我们的网站  http://www.oscg.cn,供所有人研究和探讨。同时,也请登录我们的SaaS服务平台智云ERP以最便捷的方式试用系统。 https://www.zhiyunerp.com