서비스를 찾고 계십니까?
파트너에게 연락하기 내에 크로아티아
InfoDom d.o.o.
Ready

협력사 Andrije Žaje 61/I
10000 Zagreb
크로아티아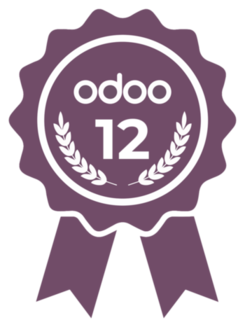 InfoDom Ltd has been for more than twenty years one of the leading Croatian software and IT consulting companies, that has the highest certified partnership status with world's leading technology principals: IBM, Microsoft, Oracle and Odoo. The company focuses on services for strategic governance and digital transformation of public administration and businesses as well on services for integration of ICT solutions.

Key areas of our competitiveness are:
-          Digital transformation
-          Consulting, BPM, CRM, ERP and Interoperability
-          Consulting services for Smart Cities and Smart Regions
-          System integration and implementation
-          Product and Application development
All our services and solutions are developed and implemented following the latest modern technologies, national and European laws and regulations and highest international standards.
Our solutions and services cover various business areas, with focus on public sector, public finance, healthcare, education, local government and regional development and different business branches (telecommunications, energy, tourism and hospitality, agriculture and food-processing industry, transport and maritime, utility services and state-owned companies). Our aim is to help businesses, especially SMEs to improve and adapt their key business processes using the advanced information technology.
Through experience and knowledge, we achieve and deliver excellence.
InfoDom Ltd, as a part of InfoDom Group is expanding its business both regionally and towards western European countries. InfoDom Group consists of 14 companies, four of them operating in Bosnia and Herzegovina, Serbia and United Kingdom and has more than 110 employees.
More about Infodom Ltdyou can find on http://www.infodom.hr/default.aspx
참조

Infranet razvoj d.o.o.
Integrated ICT solutions for clients, development tools for ICT industry and development of products constitute the main pillars of Infranet's activities. Infranet develops specialized custom ICT solutions, business models and business process optimizations and reengineering for its clients. Business solutions are mostly based on the cross-platform integrations with existing systems. Stability, reliability and ergonomics of the solutions along with automation of business process are especially important in development project.

Teledom
Teledom d.o.o. is a company founded in 2003 and specializes in telecommunications and information consulting.
Teledom's business focus is the provision of electronic business services and the introduction of electronic invoicing for legal entities and individuals using advanced information and telecommunications technologies.
Teledom d.o.o. has its own Data Center and is certified according to ISO 27001.