서비스를 찾고 계십니까?
파트너에게 연락하기 내에 미국
Bluebird Cloud Consulting
Bluebird Cloud Consulting
Ready

협력사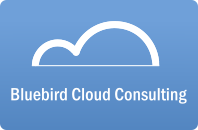 29500 Heathercliff Rd
SPC 260
Malibu, CA 90265
미국
We are a California and Colorado-based team of specialists that will help ensure your success on Odoo. People, process and technology are all important components of running an efficient end-to-end ERP. We have the skills and experience to learn or help define your processes across sales, finance, manufacturing and fulfillment. Once processes are understood then we will configure Odoo to meet your needs. We strive to use Odoo out-of-the-box functionality, but we have experience using third party apps and can manage and execute custom development efforts if needed. Finally, we can create documentation and perform training sessions to make sure the people in your organization fully adopt the features of Odoo.
Please get in touch to see examples of our work and tell us more about your project!
참조