Blue Stingray Digital Agency
Blue Stingray Digital Agency
Ready

협력사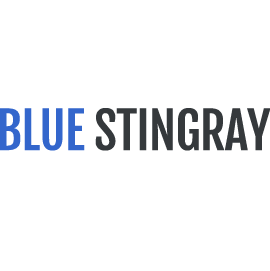 710 N 2nd St #300s
Saint Louis, MO 63102
United States
Blue Stingray creates client-specific solutions utilizing modern technologies. As part of our commitment to cloud/web-based development, we offer deployment, customization and support of Odoo's full suite of enterprise-level applications.
We will personally meet with you to analyze your business needs and offer a comprehensive solution for overhauling tedious and time-consuming tasks. We focus on enhancing your productivity and simplifying your workflow.

Our team of high-level developers have prior experience deploying a wide range of Odoo modules, from customer relationship management (CRM) and enterprise resource planning (ERP) software to inventory (MRP) & project management applications. Once you're up and running, we will continue to provide excellent and personalized support to keep your business running smoothly.

참조

Battery Handling Systems
BHS, Inc. is a leading manufacturer of custom material handling, warehouse, and forklift battery handling equipment based in St. Louis, MO, USA. BHS tailors its industry-leading products to customer specifications, focusing on enhancing ergonomics and productivity while providing a complete set of solutions for clients in a variety of industries. View our full range of products online at BHS1.com.

Global BHS
BHS Global, Ltd. delivers dependable, flexible, and affordable forklift battery handling and warehouse equipment solutions to customers around the globe. We offer the most comprehensive line of products, services, and accessories available to meet all of your battery handling storage, maintenance, and safety needs. Solus Group
Solus Group offers a wide variety of quality material handling products with solutions focusing on warehouse storage, shelving, battery handling, industrial safety, dock accessories, drum handling, packaging, industrial and office furniture, and janitorial maintenance. We provide product solutions that promote facility safety, efficiency, and productivity.