Practical information
Place Raymond Lemaire, 1 • 1348 Louvain-La-Neuve • Belgium
How to get there? Where to sleep?
How to get there?
---
By car
From Brussels take Highway E411 (direction of Namur). Exit n° 8a. At the Round about located on the road N4, follow the signs 'Aula Magna' or 'Odoo'.
See map access.
Where to park?
Parking 'Grand Place' is the closest to the Aula Magna. There's a fee of €15 per day to pay when leaving. But we have a special price of €10,60 per day instead of €15. To get this ticket, you can park in the parking then buy this ticket at the Odoo Welcome Desk in the Hall of Aula Magna. More info on this parking here.
With Premium ticket
Participants with the Premium Ticket have the priority to the free Parking of Aula Magna (located Just behind the building, facing the lake) open from 7.00 am - 6.00 pm. First come, first served! Note that there's only 100 parking places are available, we don't guarantee a parking for all the Premium attendees. More info on the customized Google map.
By train
Station is called 'Louvain-la-Neuve - Université' which is linked to Ottigines station. Ottignies station is located on the line Brussels-Namur (2 trains per hour). Louvain-La-Neuve is 30 min away from Brussels. You'll need to change train in Ottignies to take another train to 'Louvain-la-Neuve - Université' (8 min). There are direct trains to Louvain-La-Neuve from Brussels, but these take more time.
Coming from overseas, get off at Brussels North station (the best) or Brussels Midi station. All trains to Ottignies go trough these stations via Bruxelles-Central, Bruxelles-Nord, Bruxelles-Schuman and Bruxelles-Luxembourg.
Schedules are available on the SNCB website.
By plane
Arrival in Brussels (Zaventem)
You can reach Louvain-la-Neuve by train. Four trains per hour leave the airport in direction of the station 'Bruxelles-Nord', where you need to change train to make sure to take the train going to Ottigines then changing for 'Louvain-La-Neuve Université' (see By train section).
Arrival in Brussels South (Charleroi)
Located at 40 km from Louvain-la-Neuve. Buses links the airport to the train station 'Charleroi Sud'. To reach Louvain-la-Neuve, the fastest solution in daylight is to take a train for Ottignies where you'll change to catch another train to 'Louvain-La-Neuve Université'. The ride is just 8 min.
By bus
From Bruxelles, there are special buses line. Schedules are available on the TEC website or by phone on +32 (0)10 23 53 53.
Starting from Metro station 'Roodebeek' passing via the Metro Station Crainhem/Kraainem. (Line is called Cbis or Conforto Bis).
Starting from Etterbeek train station passing via Metro station Delta. (Line is called C or Conforto).
Where to sleep?
---
*Update v2* As the Hotel Ibis of Louvain-La-Neuve is full, we've made a partnership with another Hotel, located at 10 min by car from the event location: the Best Western Hotel & Resorts, Avenue Lavoisier 12, 1300 Wavre
Single room: € 109 / night (breakfast included)
Double room: € 119€ / night (breakfast included)
Contact Jean-Noël by phone: +32 (0)10 88 74 30 or by email: sales@bestwesternwavre.com and indicate that you come for the Odoo Experience.
Please note that the hotel is full for Wed Oct, 5th!
For any other information, you can contact us on events@odoo.com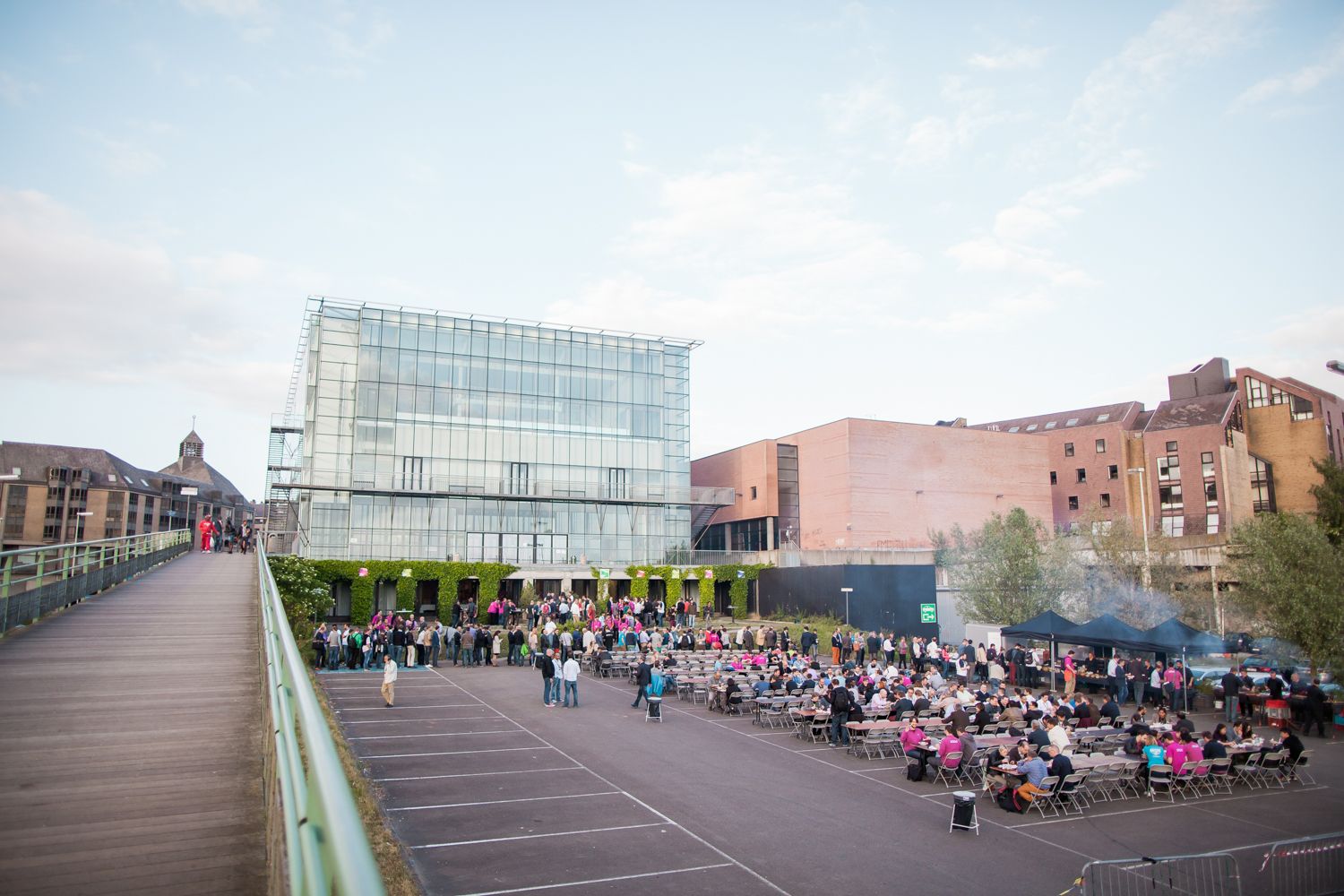 Aula Magna
The light is the Aula Magna's main selling point. With its a vast glass house of 70 m long by 30 m wide, the building is on the edge of the lake that connects it to the town. Opened in 2001, this space offers a great venue for academic and corporate events, as well as cultural shows. The Aula Magna's great hall, the Theater, can accommodate 850 to 1,100 people in front of its large stage of 380 m2.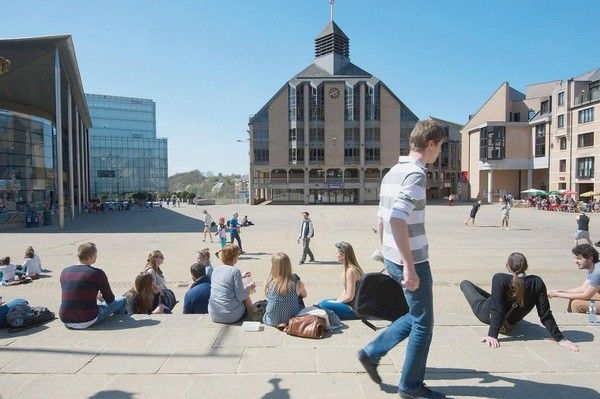 Louvain-La-Neuve
Louvain-la-Neuve is a planned city in the municipality of Ottignies - Louvain-la-Neuve, Belgium, situated 30 km southeast of Brussels. This whole new city was built in 1971 to house the Catholic University of Leuven, which used to be located in Leuven, in the dutch region. To a great extent, Louvain-La-Neuve still lives following the rhythms of the university. This city is an example of the "automobile under" type of New Pedestrianism.