Syst-Mp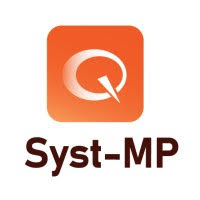 의 의해 구현된

Rua Lino António n1 R/C Esq
2410 Leiria
Portugal
(PT)

Sector de atividade: Comércio e Serviços

Localização: Loulé (Portugal)




A Syst-MP Lda é uma empresa vocacionada para o setor das águas desenvolvendo a sua atividade em sistemas de bombagem e tratamento de água, nas mais diversas utilizações, abrangendo soluções para piscinas. A empresa tem competências específicas em segurança contra incêndio, e a sua atuação abrange o desenvolvimento dos projetos, bem como o apoio à instalação e manutenção dos mesmos.




A implementação do Odoo na Syst-MP veio otimizar o processo de vendas, de compras, contabilidade, logística e reparações. Com uma plataforma integrada a Syst-Mp rentabiliza o seu tempo em tarefas administrativas, concentrando mais tempo nas vendas.





(EN)

Business sector: Trade and Services

Location: Loulé (Portugal)




Syst-MP Lda is a company dedicated to the water sector, developing its activity in pumping and water treatment systems, in the most diverse uses, covering swimming pool solutions. The company has specific competences in fire safety, and its action covers projects development, as well as the support to the installation and maintenance.




The implementation of Odoo in Syst-MP has optimized the sales, purchasing, accounting, logistics and repair processes. Whit this integrated platform, Syst-MP monetize its time on administrative tasks, focusing more time on sales.

​