Partner Development
Rue laid Burniat 5, 1364 Louvain La Neuve, Belgium
Sales
Looking for the perfect sales job?

As an Partnership Developer, you will represent the first point of contact with our partnership network. You ensure the development of our partnership network by finding and recruiting new partners. You will be in touch with CIO's, CFO's and CEO's of small and large companies, and revolutionise the way their business works! 
The business scope of Odoo is so large that you'll never stop learning and, with a bit of creativity, you'll have a solution to most of your clients' pain points. With such a scope, you'll quickly master all aspects of entrepreneurship, to advise clients as an expert. It's not all about sales, it's also about providing value to your clients.

Join our dynamic Partner Development team and make use of your hunting, analytical and negotiation skills to build positive relations and increase our partner network. Concretely, you'll engage with resellers, system integrators, ERP integrators and digital consultancies from across the EMEA region that are interested to adopt Odoo's technology in their solutions portfolio. As a Partner Acquisition Manager, your goal is to increase Odoo presence worldwide by finding and convincing the right IT providers to collaborate with us, sell and implement Odoo. You will deal with a global pipeline of opportunities and will be responsible of the following steps :
Initiate contact and qualify potential partners; understand their business, capabilities, values and processes to make sure it matches with our business model.

Analyze and understand the partner's profile, their challenges, pain points and business needs and determine how we can build a win-win relationship

Show the product by providing personalized demonstration of Odoo

Quote and negotiate conditions for collaboration.
MUST HAVE
Business knowledge and curiosity
Fluent in English and French
Interest and/or experience in Sales
Interest in IT and software
Analytical skills
Work permit for Belgium
NICE  TO Have
Business Degree
Any other European Languages 
Hebrew
1 to 3 years experience in Sales
Previous experience in IT or solution-selling
Hunting spirit and pro activity
Convincing  communicator 


Whats GREAT ABOUT THE JOB
No cold calling - you receive leads coming from the different marketing channels

Extend your international network and get in contact with big contributors. Our network counts more than 3000 IT partners located worldwide. You can find HERE  the list of our partners by country

Deal with interesting people: CTO, CFO, CTO and your colleagues

High commissions for best sellers, no ceiling


Compensation & Perks

  💰
A full-time position
with an attractive salary package +  high  commissions  with  no  ceiling.
Configurator
Trainings
12 days / year, including 6 of your choice,
for personal development.
Sport Activity  💪
Play any sport with colleagues,
the bill is covered.
Eat & Drink 🍕
Odoo Restaurant, Fruits & Snacks.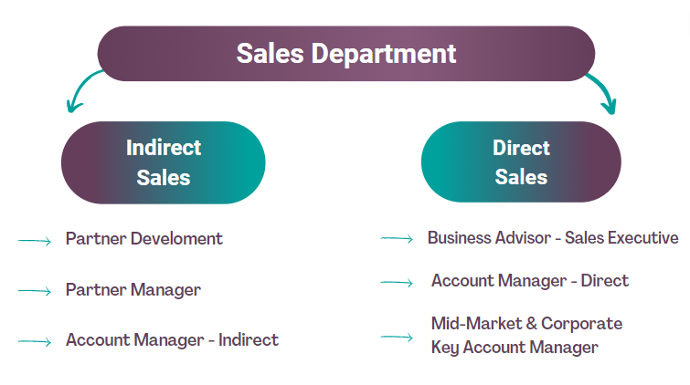 How does it work in Sales? 
Our Sales department is divided in two parts: Direct & Indirect Sales. 
In Direct Sales, we work in direct contacts with SME's. 
In Indirect Sales, we collaborate with Partners (Odoo resellers).

Hunter? See here 👉Business Advisor & Partner Development. 

Farmer-spirit?  👩🏼🌾 Account Manager will be perfect for you!

More into large projects? 📚 Go see our Key Account Manager position. 

Want to train & teach our Partners? 🧑🏫 Our Partner Manager position is made for you!

Are you ready to learn fast and have a real impact on the company?
Join our amazing team of Partner Development and rise to the challenge to evolve in the IT sector! Expand our partner's network to increase Odoo presence.
Products Users
10,000,000
Company Growth
60% year over year
Team Size
17 people