Company: Steersman Company
Location: Illinois, USA Odoo Partnership Year: 2015
Industry: Business Solutions
Services Offered: eCommerce and eCommerce Consulting, Cloud Hosting, Odoo Module Customization, ERP Implementation, Online Marketing, SEO, Platform Migration, Online Store Design, Business Software Training, Consultation, Business Intelligence for Odoo, and Support Services
Company Size: 6 Employees Number of Odoo Implementations: 12+ Website: steersman.works
Art Shipulin first encountered Odoo in 2013, while working on a project for a company that sold highly technical products. He was tasked with finding a flexible ERP solution that would accommodate an eBay integration. This quest quickly led him to Odoo, which provided the perfect blend of functionality and adaptability. 
In 2015, Andrey Kolesnikov reached out to Art when his company, Legion Safety, was starting to expand. Andrey needed help merging their various, disconnected management tools to something more modern. He wanted this new software to seamlessly integrate an eCommerce website with the backend management suite.
Andrey's company was previously relying on Quickbooks for accounting, Stone Edge for order management, Worldship for shipping, and X-Cart for eCommerce. And, as their business continued to grow, these disconnected tools became completely unmanageable and inefficient.
Coincidentally, Art had designed and implemented the original website for Legion Safety back in 2009, so Andrey knew that Art was the right person for the job. When approached with the idea, Art proposed building a flexible solution that was rooted in Odoo. This solution would help a variety of businesses, not just Legion Safety. Andrey saw the value in the proposition and agreed, and so, the Steersman Company was born.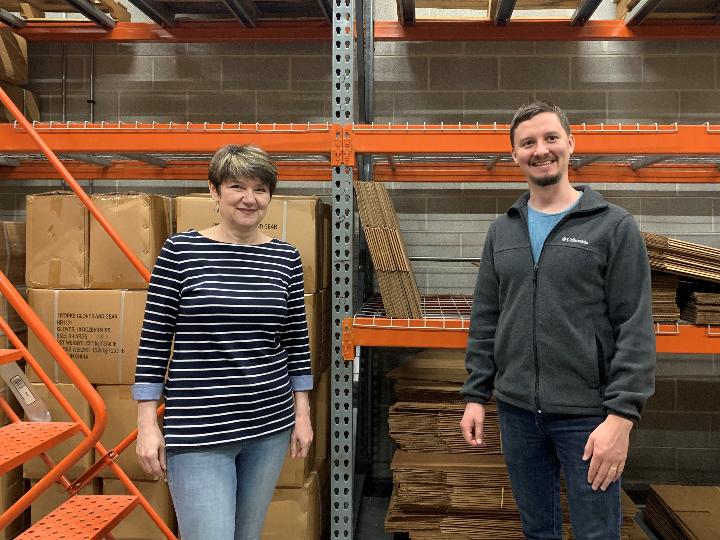 Andrey Kolesnikov, Steersman Business Development Manager, with Rima Goldyuk, the Accountant at Legion Safety (client) at the Legion Safety warehouse.

The goal for Steersman has always been to optimize everything the Odoo platform has to offer, in order to ensure smooth and intuitive business management. The team at Steersman is dedicated to helping small-to-medium companies that have large catalogs of technical products with detailed specifications. They wanted to implement technology that had the capacity to grow and expand with the times.
To put it simply, Odoo was the answer to the question: "Which ERP solution would still be modern and relevant in 20 years?" 
Once Steersman became an Odoo partner, they began onboarding clients, developing a series of custom modules within the Odoo environment, and took on numerous projects to find their niche. They worked with Quill to design, implement, and create content for their blog,in addition to a plethora of other projects.
However, the team ultimately decided to shift their focus. They chose to concentrate on providing a unique service, with a complete solution, for small businesses, which was remarkably rare in the marketplace.  
Early in the process (and at some of their clients' requests), Steersman looked into outsourcing the development of some needed functionalities. But the team at Steersman quickly realized they would end up with far better, higher quality solutions, with more thought-out implementations, if they did all the work in-house.
The Steersman team worked hard to create a powerful Odoo-based SaaS model, with a powerful (and relevant) suite of pre-built tools and functionality, that would be relevant to retailers, distributors, and manufacturers in various industries.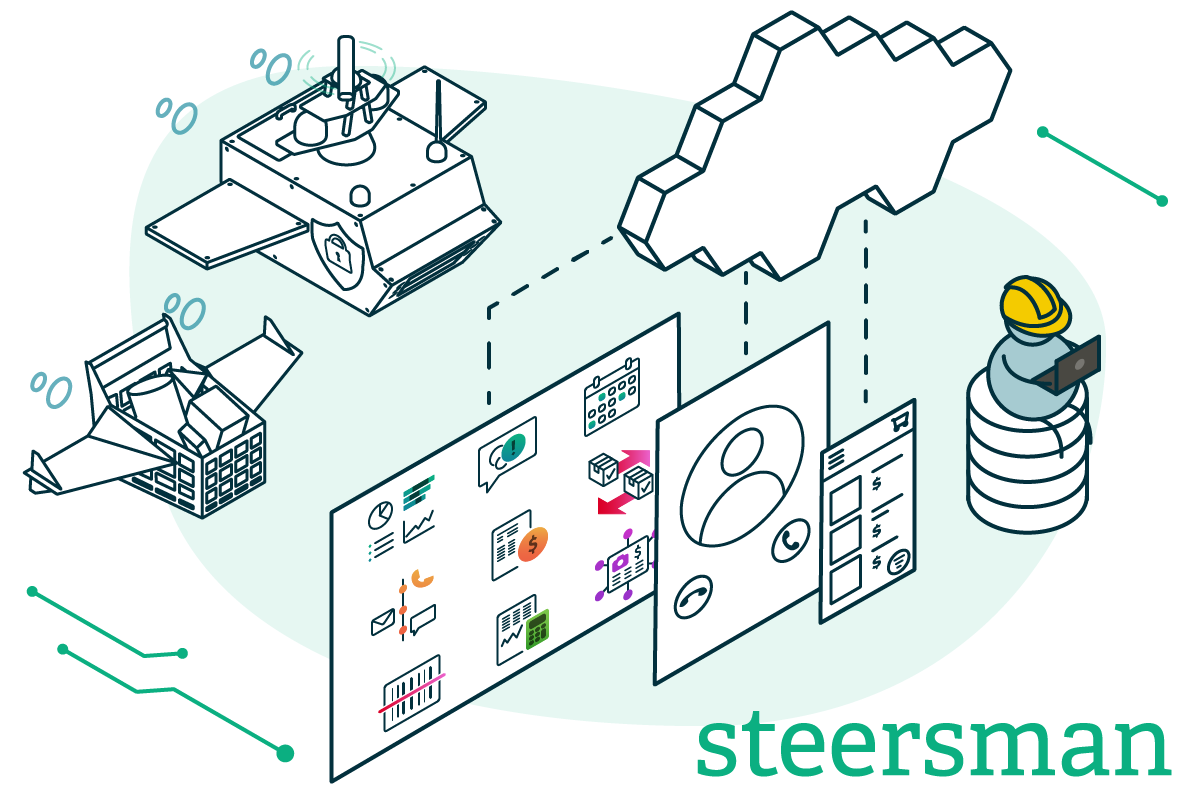 Steersman wanted clients to migrate their solutions over to their Steersman-hosted Odoo suite as quickly (and as painlessly) as possible. With low hourly fees and a reasonable monthly hosting (and maintenance) fee structure for the service, Steersman Company's mission was clear: to only make money when their solutions work for their customers. The team always takes extra time and effort to design solutions the right way, so clients can focus on taking their businesses to new heights, without any downtime or roadblocks. 
In February of 2020, the Steersman team launched a fully integrated eCommerce website solution for Legion Safety, who saw an immediate improvement in their sales. Stonebridge, a Canadian-based company specializing in stones and gems, was the next to come on board in March. They were also tremendously pleased with the performance and support they received.
Sciencix, who had signed on for Steersman's Odoo ERP solution a few years prior, had been watching the progress. Their team expressed an eagerness to implement a similar eCommerce and PIM solution to manage their catalog of highly specific scientific parts. Steersman successfully launched the website for Sciencix in July of 2020.
With all of these major client implementations now under their belt, Steersman had the validation (and endorsements) needed to offer their services to other clients, and things have been picking up speed ever since.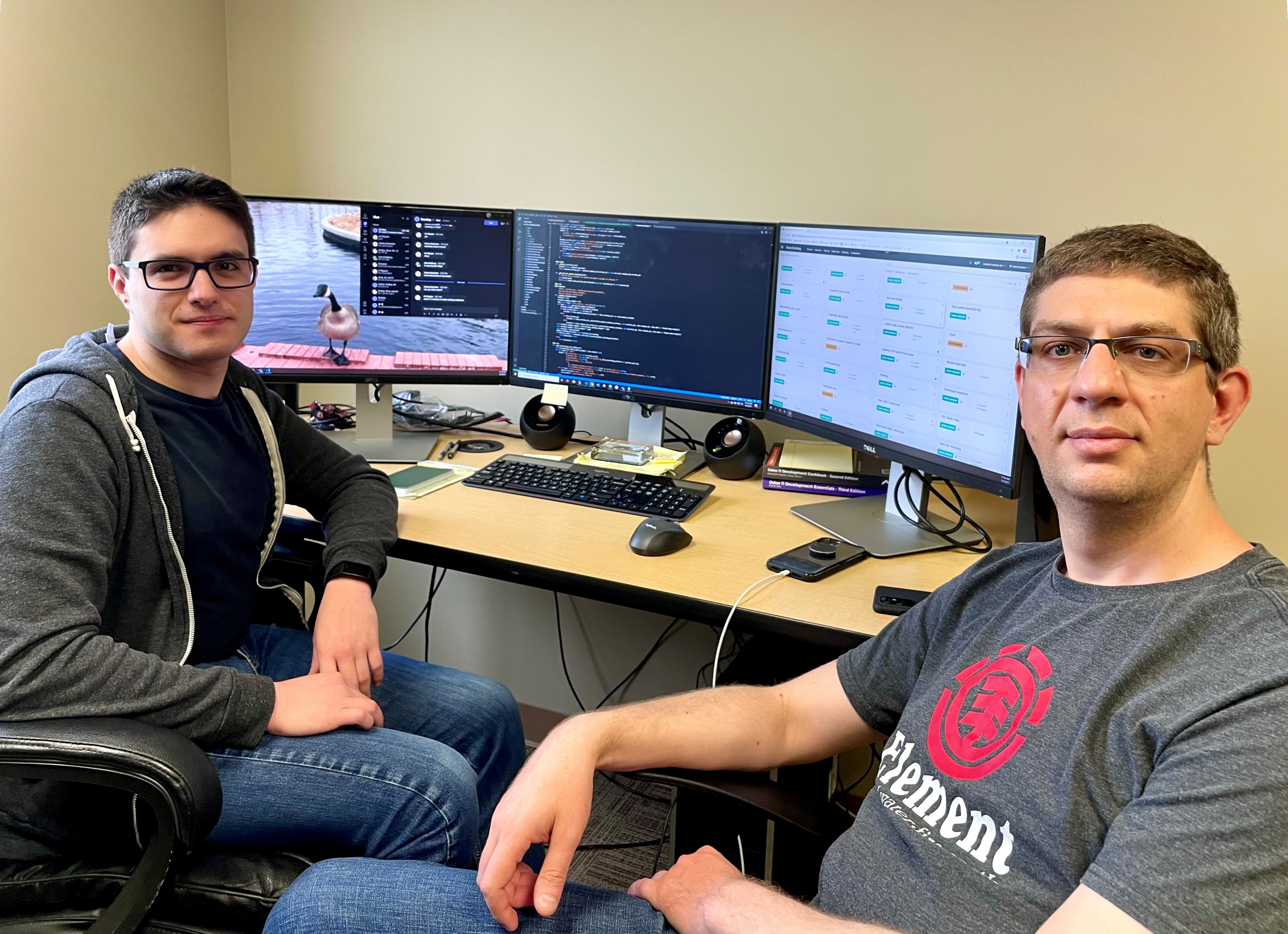 Art Shipulin, Steersman CTO, with one of the team's developers, Jeremy Kriska, at work in the Steersman office, located in Deerfield, IL

Each and every client who has chosen to implement (or migrate) over to Steersman's Odoo platform has been more than pleased with the high level of service and support that they've received.
One of the more recent migrations has been for Irontite, a company that provides crack detection and repair products to the engine rebuilding industry. Irontite has a catalog of tools, replacement parts, and chemicals that they sell all over the country. They had already been using Odoo, but were looking for reliable customizations and support from a US-based Odoo Partner. So, they reached out to Steersman for help.
The team at Steersman went over dozens of different modules and customizations that Irontite had attempted to implement in the past. They reviewed them all with the client to ensure they knew exactly what functionality was required. Then, they made a detailed migration plan for a smooth transition.
In the end, the developers at Steersman were able to quickly identify (and remove) abandoned modules. They also distilled over 30,000 lines of bloated custom code (previously part of Irontite's implementation) down to approximately 1,000 lines of well-managed code, which was a massive improvement.
The entire migration was done over a weekend, and required minimal support over the span of the following week. Thanks to the dedication and expertise of the brilliant team at Steersman, the folks at Irontite were able to get completely back on track with superior functionality (and performance) in no time at all!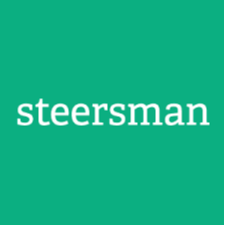 About Steersman

Steersman is a Ready Odoo Partner in the U.S.

Steersman provides a range of business software applications, along with specialized consulting services to U.S. business that make (or sell) physical products, who are looking to dominate the online space within their market niche. They help SMBs organize, manage, and optimize sales processes, sales channels, and supply chain operations.


Learn more at steersman.works