Odoo is thrilled to announce the nominees for this year's Odoo Experience Awards!
21 Partners & 6 Collaborators
The Odoo Awards Ceremony is our way of honoring starters and partners that have best embodied the Odoo values and spread the Odoo concept globally. We're really excited to announce the next Odoo Award Winners in October 2017.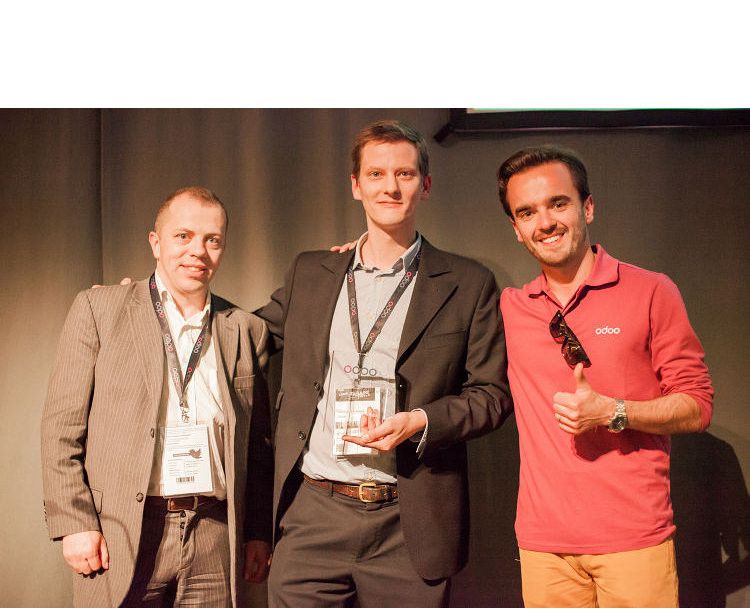 Odoo truly values the collaboration between partners, customers, and the community, and therefore the Awards Ceremony has become an important part of our flagship event, Odoo Experience! The ceremony aims to reward successful companies, and acknowledge the importance of partners and starters to Odoo's continuous growth and success.
The Nominees have been divided by region: EMEA, Asia Pacific, and the Americas, and they will compete in two categories, Best Starter and Best Partner. This year we have 21 Partner Nominees, plus we'll have 6 Contributor Nominees competing in two categories, Best Translator and Best Contributor. Nominees will be judged on criteria such as; turnover, growth, commitment, mindset and client relationships.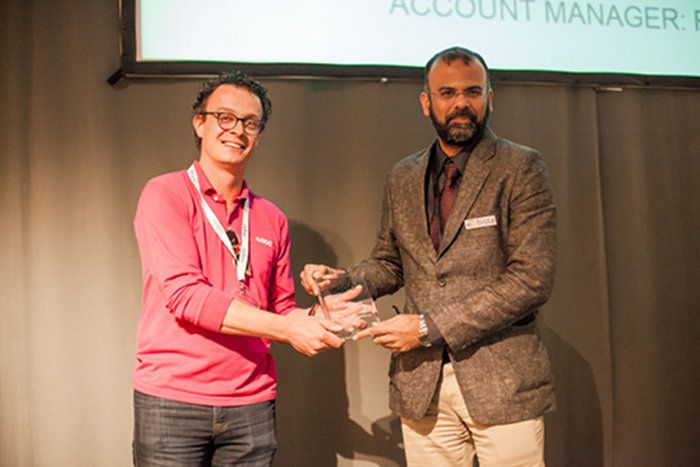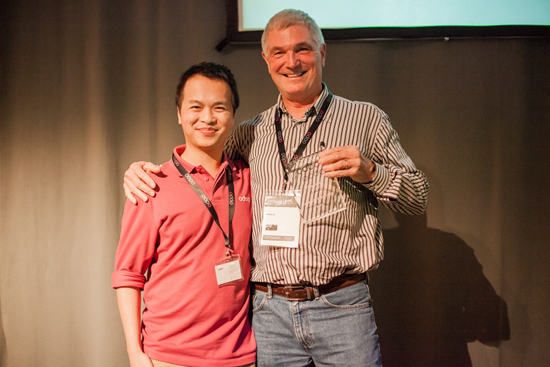 Our Nominees are as colorful as our apps, but what they all have in common is a strong business model, flexibility, and openness, which has become synonymous with the Odoo name. 

The Award Ceremony will be taking place in the evening on Thursday, 5 October, as part of the Premium package. If you haven't registered for your Premium Pass yet, sign up now and join us, and this year's nominees and winners, for an unforgettable evening!

The nominees for the Odoo Experience Awards Ceremony are:
BEST TRANSLATOR
Erwin van der Ploeg, Odoo Experts

Jeffery Chen, N/A

Yenthe Van Ginneken

BEST CONTRIBUTOR
Americas Region
BEST STARTER AMERICAS
ADHOC

Business Analytics Consulting Group

ECOSOFT
BEST PARTNER NORTH AMERICA
Bista Solutions

Ursa Information Systems


VCloud9


BEST PARTNER LATAM
APAC Region
BEST STARTER
Laps Solutions


Port Cities

SARL Vittoria conseil
BEST PARTNER
Elico Corp

Inspired Software

Willdoo IT
EMEA Region
BEST STARTER EUROPE
Link IT SRL

ManaTec GmbH

Syscoon GmbH
BEST PARTNER EUROPE
Acsone

B-Informed

Camptocamp
Are you ready to take your business to the next level?
We're always ready to help!