Name of Company: Ferrazzi Auto-Movil S.R.L.
Country: Argentina
Number of Odoo Users: 15 Active Users
Industry: Automotive
Company Size: 70 Employees
Name of Implementation Partner: AITIC

Services Offered: CRM, Invoicing, Sales, Website, eCommerce, Accounting, Inventory, Purchase, Manufacturing, Quality, Project, Maintenance
On The Road To Success
Typically, when you hear the origin story of a successful company, you often discover that they started out with the most humble of intentions. The same can be said about Ferrazzi Auto-Movil S.R.L..
This world-renowned, family-owned automotive company was founded way back in 1972, and is currently on their third generation of family members proudly working to make "Ferrazzi" a household name. In the early days of Ferrazzi Auto-Movil S.R.L., they didn't have nearly as many products as they do now. In fact, they started out as a modest distributor of spare auto parts and accessories. 
However, over time, they slowly developed their own network of roughly 1,200 clients located throughout the country. And, in just a matter of years, they were able to propel themselves from a spare parts distributor to a massive manufacturer of their own products, with a serious intent to dominate the international marketplace. 
This admirable automotive company took that fateful leap in 1976, when they began to manufacture unique graphite cables for spark plugs. They were able to create such an innovative product, thanks to a new system of plasticized graphite. This provided more durability and flexibility, which was crucial because these cables would usually deteriorate quickly. This expected deterioration led to cuts in the ignition, so a solution was necessary, and Ferrazzi Auto-Movil S.R.L. was able to make history with their one-of-a-kind graphite cables.
Flashing forward a few decades to 2003, Ferrazzi Auto-Movil S.R.L. eventually made the move from their first location to their current place of business, located in the amazing, autonomous city of Buenos Aires. This single move took them from operating out of a quaint workshop to a full-blown 1,300 square meter facility. And with their business experiencing a never-ending uptrend of growth, this expanded space was more than necessary.
It was during this same pivotal year, that Ferrazzi Auto-Movil S.R.L. decided it was time to kick off their long-awaited internationalization process. To begin, they set their sights on Chile, and chose that location as their first destination. After achieving almost-instant success there, they expanded their reach to such destinations, like Brazil, Bolivia, Uruguay, and Peru - and they continue to dominate those markets today.
A few years later, in 2006, Ferrazzi Auto-Movil S.R.L. finally earned the International Certification of Quality Standards ISO 9001: 2001, which allowed them the opportunity to proceed with their ever-evolving development, and overall improvement as a company.
This consistent growth was a fantastic result of their hard work, efforts, and innovations, but with this expansion came an ongoing set of new challenges. These hurdles would impede their growth and expansion in unforeseen ways, and the team at Ferrazzi Auto-Movil S.R.L. knew it was time to tighten up their professionalization process. After making this a top priority in 2012, they began searching for a solution to fix all of their tedious, technical problems.
They were determined to seamlessly incorporate new, modern technology into their now-archaic business processes, with a focus on automation and efficiency. They were also hoping to streamline their operations and integrate all of their data into one, centralized location, as opposed to jumping from department to department, and spreadsheet to spreadsheet. That's when they started working with AITIC and Odoo.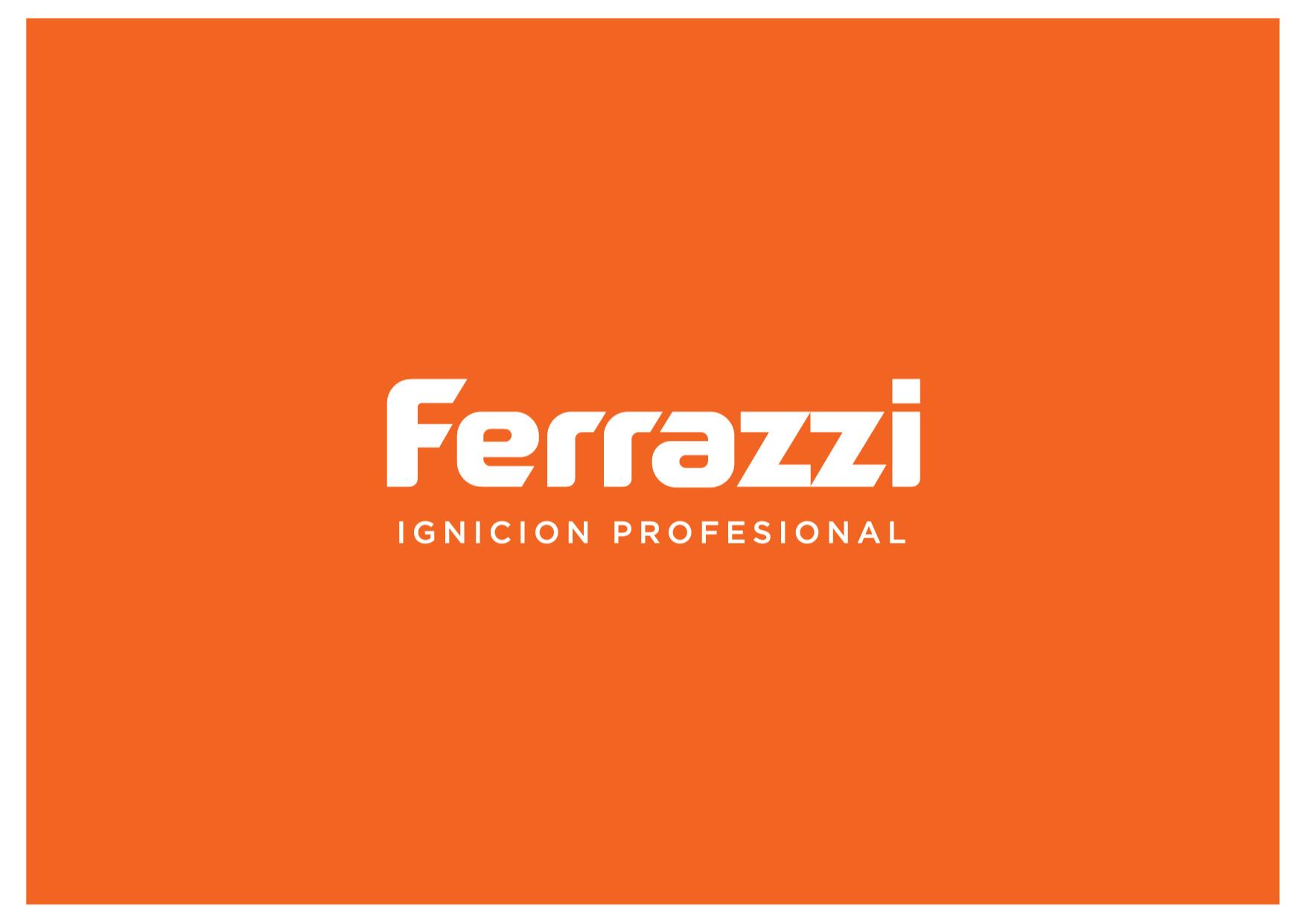 Right Around The Corner
Sometimes, the answer you're looking for is right under your nose the whole time. Well, in this case, the answer to all of Ferrazzi Auto-Movil S.R.L.'s problems was right around the corner!
Pablo Ferrazzi, the Industrial Manager (and founder's grandson), was the one who first stumbled across AITIC, and it all happened in the usual fashion. Pablo, in need of some useful information about management software and implementation partners, did a simple Google search to see what his options were. 
Immediately, he found AITIC and was shocked to learn that they were literally one block away. Given their eagerness to find a solution to their various pain points, and seeing as how they were so close to one another, it didn't take long for Ferrazzi Auto-Movil S.R.L. to connect with the expert team at AITIC for a consultation.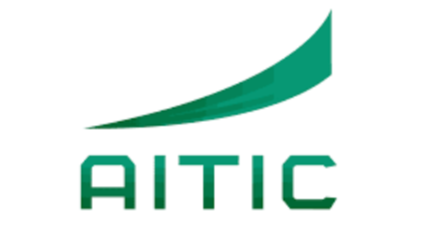 AITIC is an Odoo Gold Partner, with the highest level of certification granted by Odoo. So, in short, they know Odoo's intuitive ERP platform inside and out. And they've been able to maintain that high level of expertise and knowledge because they never cease to absorb as much about Odoo's software as they can, even with Odoo's annual updates and new releases.
The certified consultants at AITIC are immaculate at their jobs. Without fail, the team at AITIC is able to effortlessly relay their expansive knowledge about Odoo (and its many capabilities) to their clients. They listen to their client's issues and how they currently run their business. Then, they work with their clients to develop tailor-made solutions that remedy any and all issues they used to struggle with. And they are able to accomplish such a lofty goal on a consistent basis, thanks to Odoo's user-friendly software.
That's precisely what happened when Ferrazzi Auto-Movil S.R.L. reached out to them for assistance. They needed help streamlining their internal business processes, and AITIC was more than happy to help out their automotive neighbors by implementing Odoo into their business model.

Smooth Transition
While some companies and employees may put up a fight when asked to migrate to new software, the Odoo implementation at Ferrazzi Auto-Movil S.R.L. by AITIC was insanely smooth. Everyone involved in the process was ready to work with Odoo's amazing software, and they welcomed the change with open arms and open minds. 
Ferrazzi Auto-Movil S.R.L. knew they were getting an improved business model with Odoo, but they never realized just how beneficial this phenomenal ERP could be. Odoo, along with the brilliant team at AITIC, exceeded all of their expectations - both at the product and service level. That sort of simpatico relationship paved the way for their company to accomplish a speedy, flawless implementation.
During the onset of the implementation, the implementor from AITIC forecasted that they could be up and running in 6 months. Which, to be fair, was a pretty confident deadline, to say the least. However, 6 months later, Odoo became the backbone of Ferrazzi Auto-Movil S.R.L.'s internal processes, and the implementer made good on his promise. Again, the team at Ferrazzi Auto-Movil S.R.L. was thrilled with how everything worked out.
The team at AITIC worked alongside the folks at Ferrazzi Auto-Movil S.R.L. to create specific solutions to their various pain points, and thanks to Odoo's easy-to-use interface, the employees at Ferrazzi Auto-Movil S.R.L. were able to pick up on the software in a very short amount of time. It was as if this implementation was meant to be.
Once they incorporated numerous automations and customizations into their business model with Odoo, they started to expand their usage with the popular management platform. With Odoo's Website and eCommerce applications, they were able to build a beautiful, professional-grade website for their business, which couldn't have happened at a more opportune time. 
Not only was this website and eCommerce addition important to their ever-expanding growth, but it helped them thrive during the COVID-19 lockdown, which is more than what could be said about most businesses during this uncertain period of time.
The entire implementation process, from start to finish, was an absolute success. Because of this serendipitous evolution of their company, Ferrazzi Auto-Movil S.R.L. is now able to accomplish new, modern business goals in a fraction of the time! With this Odoo implementation from AITIC, Ferrazzi Auto-Movil S.R.L. is now able to control all of their internal processes in real-time. They no longer have to sort through cluttered spreadsheets or constantly bug department heads for manually-entered data.
AITIC impressed the team at Ferrazzi Auto-Movil S.R.L. with how Odoo was able to facilitate inventory tasks that were historically tedious and time-consuming. This necessary automation increased their productivity and efficiency in epic new ways. 
Also, the centralization and integration of Odoo created a much-needed common space for their data to be stored and accessed. From the plant floor to the administrative offices, they were able to minimize their dependency on spreadsheets and created more efficient workflows.
On top of that, because of Odoo (and its myriad of possibilities), Ferrazzi Auto-Movil S.R.L. was able to stop relying on a local server. This implementation facilitated remote access, which in turn lowered the costs of IT support and computer security dramatically.
And now, with Odoo and AITIC by their side, Ferrazzi Auto-Movil S.R.L. will always stay ahead of their competition in new, innovative ways, as they continue to dominate the international automotive marketplace.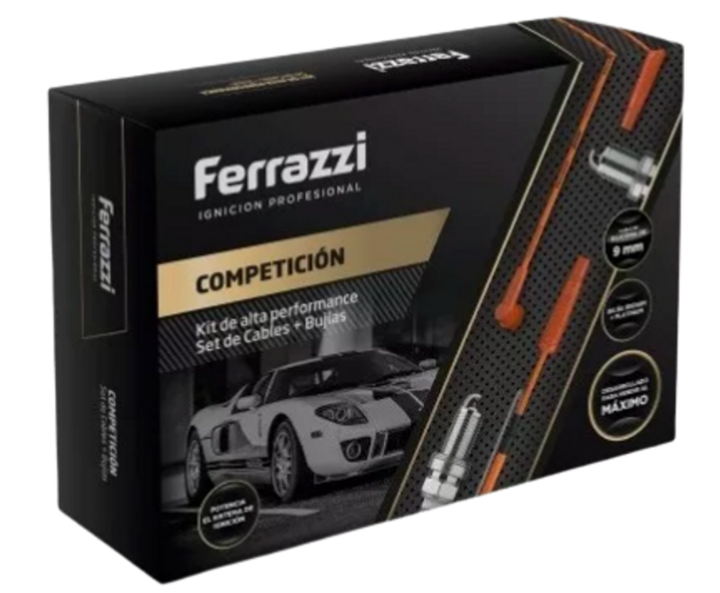 About AITIC

AITIC is a leading Gold Partner with Odoo, with the highest level of certification granted by Odoo. The team at AITIC has the knowledge and certified experience to guide your team towards the technological change that your company requires.

Learn more at https://www.aitic.com.ar/