How do you manage three e-commerce with one inventory in three different currencies but only with one software? Our partner Sprint IT did the impressive job by implementing Odoo for Suomen Automaalit Oy in Scandinavia.
Marko Happonen, from Sprint IT explains us the project.


Tell us about the company and its business
Suomen Automaalit Oy is an experienced and reliable online store dedicated in car paint and painting supplies. Suomen Automaalit Oy has three stores in total: automaalit.net in Finland, billackering.eu in Sweden and skandinaviskautolak.dk in Denmark.
The company has been created in 1982 and their first e-commerce Automaalit.net was opened in spring 2005.
Customers include car painting enthusiasts, professional painters, as well as industry customers. Color toning and warehousing operations are taking place in the Oulu terminal (Finland) from where orders are delivered across Scandinavia. In Oulu there is a retail shop where customers can either buy or pick-up their on-line store orders.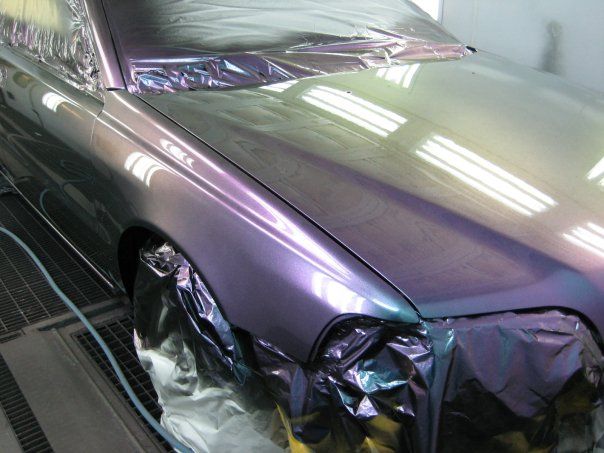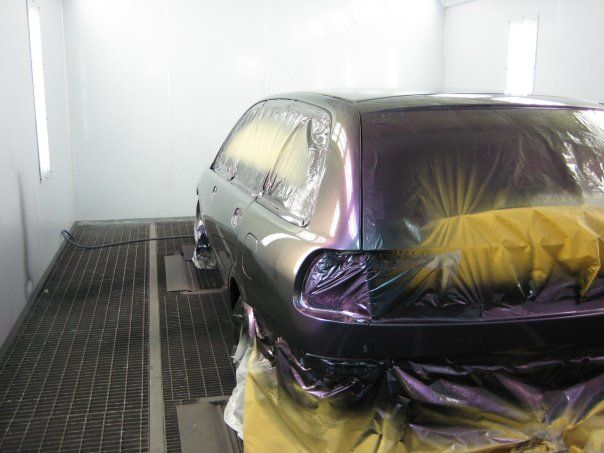 What has been the challenge faced by the company before it implemented Odoo, and the specific needs addressed by the solution? 
The main objective with the new ERP system was to cater to an improved warehouse management and have an accurate information about the availability of the products direclty on the online store. We needed a more efficient purchasing process and enable real-time reporting and monitoring of inventory value.
Due to the shop operations in Oulu there was also need to have a point of sales integrated to the e-commerce. Special challenges in this case were product variant management (e.g. different package sizes of the same product).
In addition, the ERP solution had to support multi-webshop architecture (.fi, .eu and .dk), different language versions and currencies.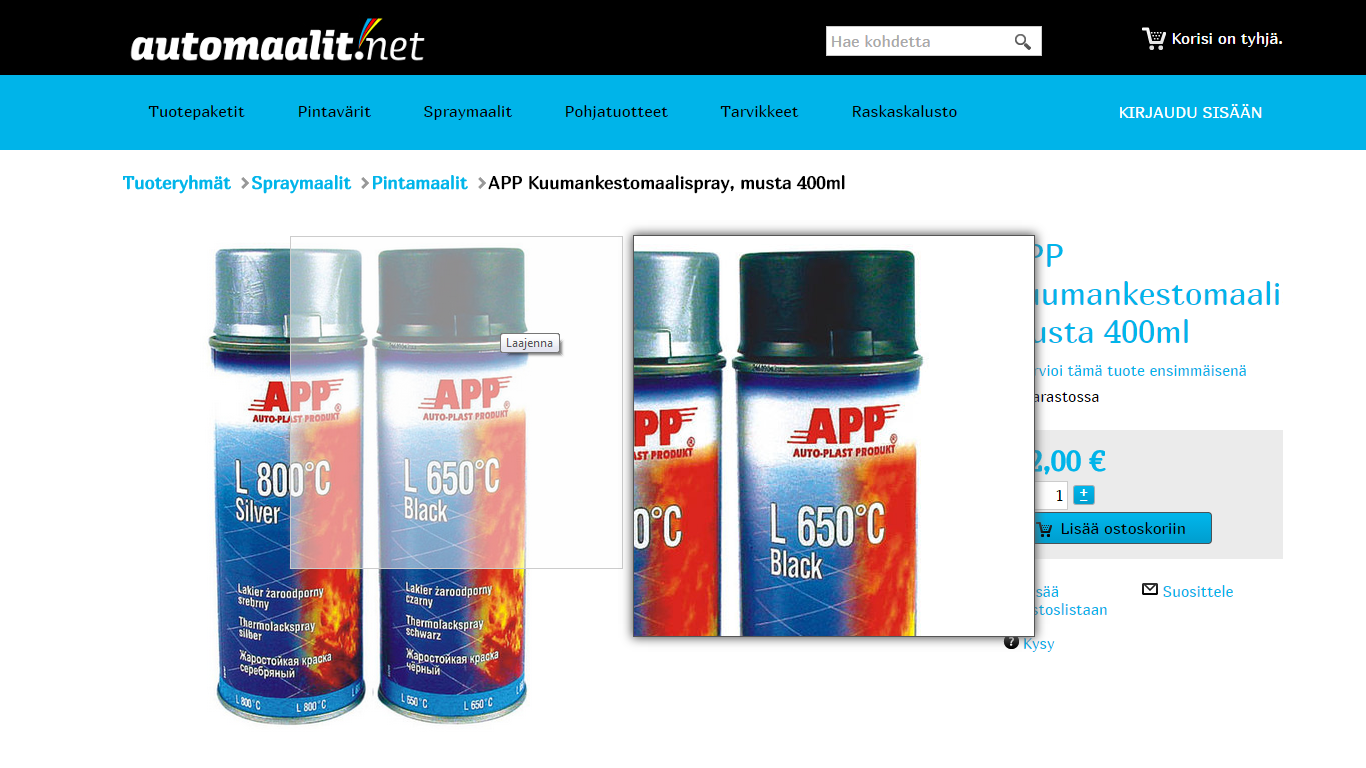 What solution was delivered?
The core of the solution is already in the standard version of Odoo. We just had to add small enhancements and website pages integration plug-in to the multiple web shops. This integration was done with another partner in the project: Vilkas Group Oy from Tampere (Finland).
The scope of the solution is as follow:
Master data management:
Centralized product, customer, and supplier information

Governance process for master data maintenance: automatic duplication barring, fixed values, guidelines for maintenance and master data responsibilities

Web shop integration: product information, pricing, product images, language version support and product variants

POS: all products, product images and customer information available directly from the Odoo POS terminal
Warehouse management
Standardized process for the reception and shipping

Automatic shipping and goods issue for web shop orders

Managing supplier and own stock separately

Inventory value monitoring
Purchase Management
Automatic purchase proposals based on order-points

Purchase order confirmation

Communication with suppliers
Pricing management
Enter prices once, use everywhere (e-commerce, wholesale, POS)

Price lists for different customer categories

Tax handling for domestic (taxable) and foreign (tax-free) sales

Currency handling both in purchasing and sales
Point Of Sales
Odoo standard POS

Card payments

POS product categories and product search

Customer data collection for marketing purposes

Automatic stock updates
Project Management
Management tool for the realization of this actual project. 

Customer service tool

Project resources

Tasks

Issue tracking

Scheduling of tasks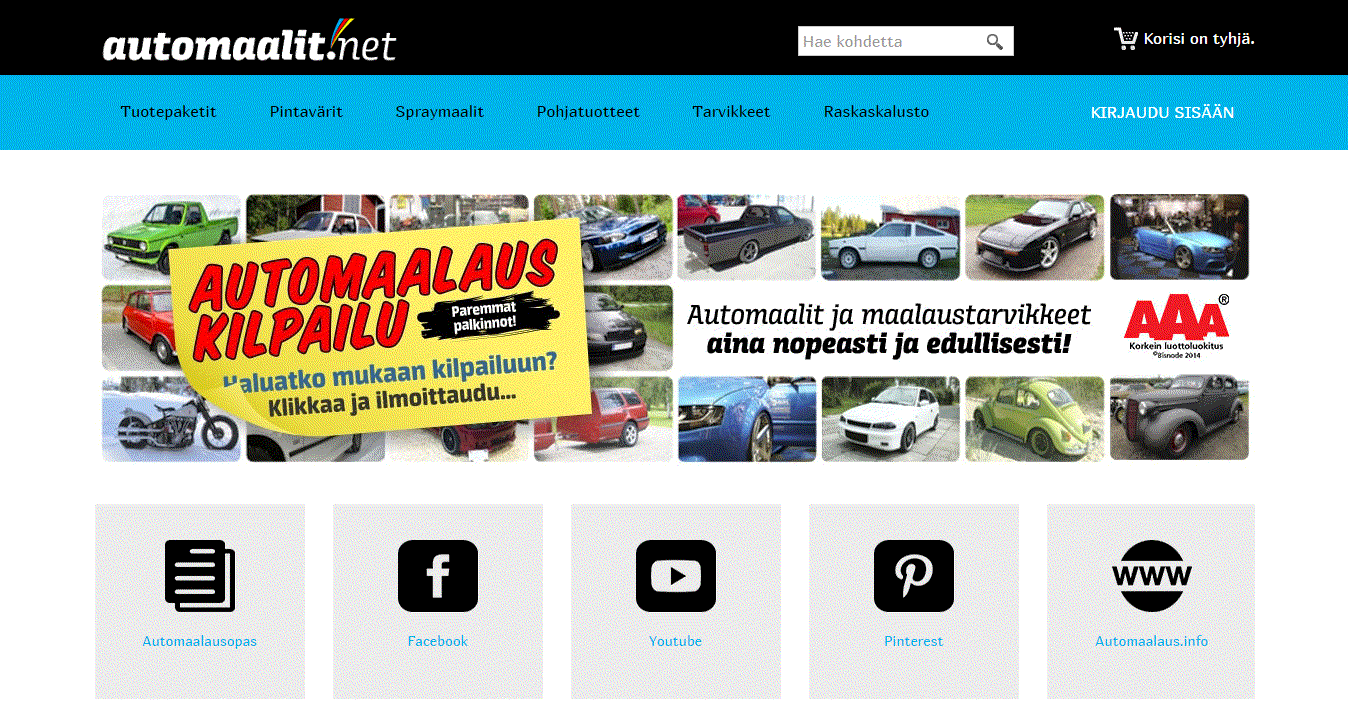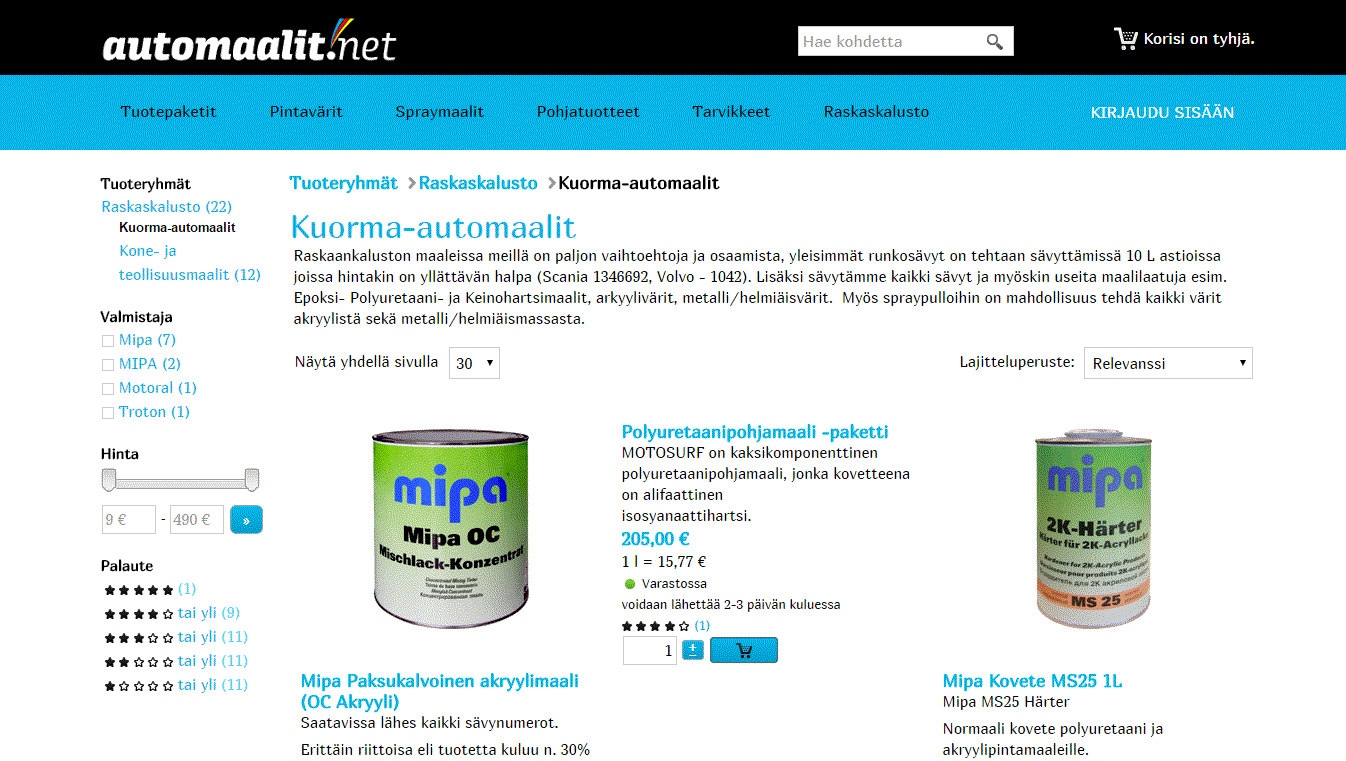 Sprint IT's commitment and expertise during the project has impressed all of us. They provided us a cost-effective and a user-friendly ERP solution, Odoo. I would also like to thank Sprint IT for staying on schedule.  

Markku Korkiakoski, Owner and CTO of Automaalit.















What has been the business impact ? 
Automaalit got access to a centralized product data management system, which enables product data management across several independent web shops.
Purchasing process has been improved thanks to the automated purchasing proposals. As the Odoo warehousing processes are fully integrated to the 3 e-commerce inventories, these are automatically updated on the online stores. 
Automaalit has already implemented some business apps themselves which they have found useful and easy to use. One of them was the Odoo Chat tool which enables employees to chat easily (employees are located both in Finland and Sweden) and Help Desk for their end customers. 
How would you describe what the company value most about Odoo? 
Odoo is surprisingly flexible and easy to use. New apps are easy to install and users have got used to the system very fast.