Stai cercando dei servizi?
Contatta un partner in Hong Kong
WANTECH Innovation Technology Limited
WANTECH Innovation Technology Limited
Ready

Partner Unit 206, 2/F, Premier Centre, 20 Cheung Shun Street, Cheung Sha Wan, KLN., H.K.
0 KLN
Hong Kong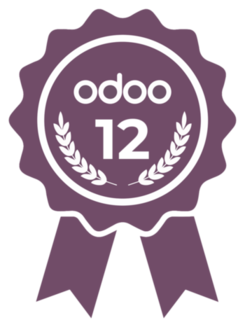 宏圖創新科技 (WANTECH) 總部位於香港,並於國內設有分公司,致力為香港及國內客戶,提供各類型線上系統解決方案。
我們由不同的業內專才組成,在業內均擁有超過二十多年經驗,當中包括企業營運、系統開發、美術設計及技術支援等方面的專家。因此我們能夠清楚了解客戶在業務上的各樣需要,並為客戶進行業務簡化及設計出最合適的解決方案,與客戶一起攜手創造業績高峰。
我們提供各類型的線上系統產品,並包括業務顧問、軟件開發,品牌設計及技術支援等服務一應俱全。能夠為客戶提供最全面及優質的一站式服務,免除客戶和不同供應商溝通的煩腦。
我們深信,只有一個可信賴的長期合作夥伴,才能成就客戶再創高峰。因此,「以客為本」一直是本公司的宗旨,我們致力成為大家的朋友。因此,我們一直得到各大品牌及中小企客戶的支持,獲得他們的長期信賴及支持。
Keep IT simple, Keep IT WANTECH.
簡單•就是美
WANTECH headquartered in Hong Kong with branch offices in China is committed to provide various types of online system solutions for customers both in Hong Kong and China.
Our company is composed of different industry professionals with more than 20 years of practical experience, including business operations, system development, art design, technical support and other aspects of expertise. So our team members can clearly understand the customer with respect to their business needs, strive to simplify the work flow and formulate the best fit solution which eventually enhances us and our customers to reach the peak of business performance.
We also offer a wide range of online system products and services, including business consultation, software development, brand building and technical support services. Capable of providing customers with the most comprehensive and high-quality one-stop-shop services, our participation can save communication trouble between customers and a wide spread of different suppliers.
Our belief is that only reliable long-term partnership can enable customers to reach their business goal. Therefore "customer-orientation" has been the objective of our team, we are dedicated to become partner of our customers. As a result, we have been the product and services provider of many major brands and SME winning their long-term trust, support and partnership.
Keep IT simple, Keep IT WANTECH.
Simple‧is beautiful