Stai cercando dei servizi?
Contatta un partner in Arabia Saudita
mTech Consulting Services (HCSG)
mTech Consulting Services (HCSG)
Ready

Partner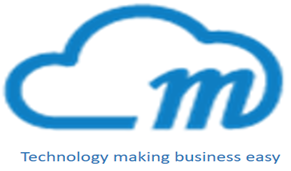 P.O. Box 23532
Tahlia Street
2584 RIYADH & JEDDAH 12824
Arabia Saudita
www.mtechcs.com info@mtechcs.com; support
No wonder there are many companies out there and yet mTech is unique in its solution and services. We are focused Business Solution provider using Odoo as tool to deliver the best value you deserve, and not selling Odoo as out the box product.

With the support of Business Processes expert and technical team, we have the ability to make your ERP project a game changer for your organization and its growth. Team with Int'l experience ensures that we define the solution smartly, kept it most efficient and yet simple. We offer free assessment through https://mtechcs.com/contact-2/ . We serve KSA and other regions like UK (London), UAE, Bahrain and AZ (Baku).
IN
IN
Our expertise is business solution, no matter which industry you belong, as we believe you deserve best without limits and YES, mTech Odoo team can do it for you. When it comes to solution experts, there will be no better choice than mTech to ensure you enjoy highest possible ROI of your valuable investment as we believe our success lies in your success.

Riferimenti