Stai cercando dei servizi?
Contatta un partner
Matt O'Bell Ltd
Ready

Partner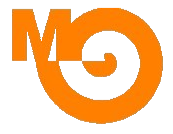 Oluwatobi House (2nd Floor)
73 Allen Avenue, Ikeja
0 Lagos 0
Nigeria
Matt O'Bell Ltd is an IT consulting services company with expertise in integrated business applications that help the effectiveness of both public and private sector organizations.

Our methodology maps the transaction flow cycles of any business and drawing from a pool of talented, well trained and professional staff (with diversified industry competencies), we are able to formulate solutions that are at the cutting edge of technology.

We offer client specific systems built from grounds up which afford our customers access to customized solutions that address their specific needs. We are known to work with top management, getting involved early enough at the pre-planning stage well before we even get to present an engagement proposal. By spending sufficient time at planning to understand client specific issues, we are able to develop solutions that add value to our clients' businesses without distorting their work processes at implementation.

At Matt O'Bell Ltd, we are passionate about Open Source technologies because of the proven ability to deliver cutting edge business applications at a fraction of the cost and time to deploy competing proprietary products.

Our consulting engagement services include Enterprise Resource Planning (ERP) Solutions, Software Development and Implementation, ERP Training and Certification, ERP Consulting and Integration.