Stai cercando dei servizi?
Contatta un partner in Stati Uniti d'America
ERPify USA, Inc.
Gold

Partner
649 Mission Street
San Francisco, CA CA 94105
Stati Uniti d'America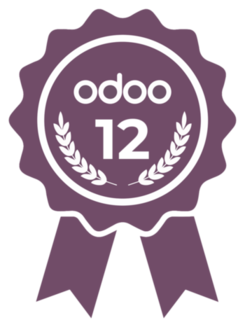 All Odoo Gold Partners are not alike. Software is just one piece of the puzzle. 
Contact ERPify today to simplify your challenges. 
You will enjoy the low cost and fast turn-around because of our vast experience with diversified industries from eCommerce, CRM, manufacturing, to regulatory compliance, education, and healthcare. 

You will benefit from our ability to customize our methodology and project plan based on your organization's size, complexity, and industry. 

You will be delighted to see our certified experts (CPAs, MBAs Supply Chain, eCommerce, and Lean/Agile methodologies) working with you. 

We have offices in the NY, San Francisco, Toronto, Dublin, Brussels, Jeddah, Karachi, and Singapore
Riferimenti

ERPify USA, Inc.
All Odoo Gold Partners are not alike. Software is just one piece of the puzzle. Contact ERPify today to simplify your challenges.

You will enjoy the low cost and fast turn-around because of our vast experience with diversified industries from eCommerce, CRM, manufacturing, to regulatory compliance, education, and healthcare.
You will benefit from our ability to customize our methodology and project plan based on your organization's size, complexity, and industry.
You will be delighted to see our certified experts (CPAs, MBAs Supply Chain, eCommerce, and Lean/Agile methodologies) working with you.
We have offices in the NY, San Francisco, Toronto, Dublin, Brussels, Jeddah, Karachi, and Singapore