Country: Lausanne, Switzerland
Industry: Medical Safety Solutions/Nurse Call Market
Apps Implemented: Sales, Purchase, Accounting, Invoicing, Inventory, Manufacturing
Number of Users: 6 Users
Company Size: 25 Employees
Contract Type: Odoo Online Yearly

Gets Medical Safety Systems (Gets MSS) was created in Switzerland in 1983, and at the time they were focused on offering a wide range of electronic solutions for various industries. Later they decided to focus on developing products that would fill a gap in the market, and now they specialize in the development and sales of what is often called "nurse call" solutions. These are wire-based or wireless call systems, that help reduce risk and provide the best possible care and support. Additionally, the system improves internal communication, allowing patients to better communicate with their health care providers. The Gets MSS nurse calling system is mainly used in hospitals and clinics, residential care facilities and homes for the elderly.



Stuck in Short-Term Production Due to Lack of Integration & Synergy
Before implementing Odoo, Gets MSS had been facing some issues, especially with the monitoring of customer and supplier orders, and deliveries. The way the company works is that they receive product orders directly from their clients, the orders are then sent to production, where they assemble the products in their factory before packaging and shipping to the client. This process was very painstaking because the company was unable to set any delay alerts with their previous solution. Production was managed on a short-term basis, as it was difficult for Gets MSS to organize themselves for the long-term. As every business unit operated independently without any integration, there were no synergies to be achieved, and the company was unable to meet all its needs and set long-term goals.
In order to improve their processes, Gets MSS began looking for solutions better suited for their needs. Due to the nature of the company and its growth, they preferred getting an open-source model solution because this approach better supports rapid developments. When they set out to search for a management system, their focus was to find a system that worked on the open source principle, and could meet their needs, delivering the desired results. The solution also had to be flexible, and have the ability to easily grow and develop with the company. Once they'd analyzed the solutions available to them on the market, Odoo was an obvious choice.
Wired Call Buttons & Displays
"Odoo Holds Data Fundamental for the Production of Our Products"
Once Gets MSS had implemented Odoo, one of the things they appreciated the most was the increase in overall efficiency, and the simultaneous decrease in pressure and workload for their IT Manager, allowing him to better organize his time and tasks. According to the company's employees, having an intuitive and user friendly system, that quickly provides answers, and is capable of process automation, has made their day-to-day tasks much easier.
The company is now using Odoo on a daily basis, which has greatly improved their workflow.
The company's workflow process starts with receiving customers' orders, which the secretary creates in Odoo Sales

The Production Manager assigns production tasks to the workers using Odoo Manufacturing, and once they finish their tasks the final product is placed on a shelf in the warehouse, which is recorded in Odoo Inventory. Thanks to the Odoo MRP Scheduler, a calculation engine that plans and prioritises production and purchasing automatically, the Production Manager is able to gain precious time, as the system forecasts the production schedule. Finally, once an order is complete, the packaging and shipping to the customer is done by the Warehouse Manager. With Odoo it's very simple - he just checks the package, presses a few buttons and the package is ready for shipment.

Since all the product specifications are listed in 'Bills of Material' (BOM) in Odoo Manufacturing, Odoo provides the exact amount of components that the company needs to order, which decreases the stress on employees and improves overall production floor management.

The order of required components is created automatically in Odoo Purchase due to the integration with Odoo Manufacturing.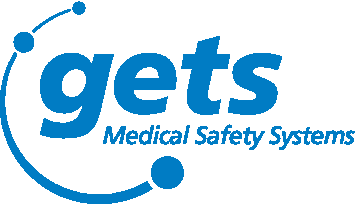 "Odoo holds data that are fundamental for the production of our products. The system assigns each product a 6-digit number, which enables us to use scanning and to call up all the information about the product by scanning its reference on the order form. Thus we know all the technical data."

Daniel, SMT Robot Operator
Wireless Call Buttons & Display Receivers
Gets MSS Delivers 98% of Products on Time
Since the implementation of Odoo, the employees of Gets MSS unanimously agree that the software has benefitted them greatly and they've felt the amount of time saved increased enormously. Now everyone can organize their work more carefully and be more thorough in their planning for the future. With this increase in efficiency, Gets MSS is now able to deliver products on time to 98% of their customers, and they haven't hit any snags with their supply of raw materials in over 4 months. All in all, the overall view of activities provided by Odoo is invaluable to the company's production management. The information available and the integration of the solution permits timely deliveries and consequently has increased overall customer satisfaction.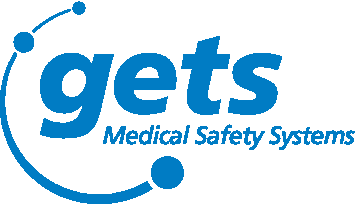 "Thanks to the software I can manage our component supplies so as to avoid interruptions and ensure that our customers receive their deliveries in good time. All stages from the order to the delivery note are managed by Odoo and thus accessible at any time."

Daniel, Warehouse Manager
Would you like to become an Odoo success story?
Let's discuss how we can help you.

About Gets Medical Safety Systems:
From its establishment in 1983, Gets MSS SA offered electronic solutions for various areas of activity, before eventually specializing in nurse call solutions. Today, the company is working on developing products that are maximally responsive to the needs of the market. In order to create an atmosphere of safety and freedom within institutions, Gets MSS offers a range of equipment from wire-based to wireless call systems. The main purpose is to cater to both the the needs of the patients, as well as caretakers and nursing staff.
The nurse call system helps monitor patients and their activities, and serves as a call button for the patients. The system includes features that enable caretakers to manage wandering patients and keep them from running away, as well as preventing them from getting hurt or falling. As for the caretakers, in addition to helping them provide better care for their patients, it provides assistance to staff via the help call in case of any aggression.
The company is located in Switzerland and they have an extensive network of partners in Switzerland, France, Germany and Austria. Their partners are trained and certified by Gets MSS to sell and install the products. The company is always receptive to its customer's needs and regularly offers new state-of-the-art products. Their mission is to provide freedom for patients while ensuring their safety and making the caregivers' and nurses' jobs easier.
More info on: https://www.gets.ch/