2001 Timber Creek suite 108
Suite 108
Flower Mound, TX 75028
Amerika Serikat
IT/Komunikasi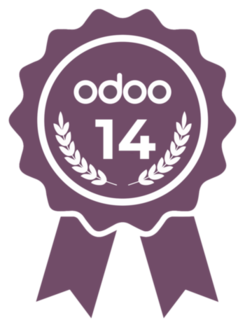 Ready
WIB Technologies Inc.
 WIB Technologies is Your Full Service Odoo Partner
As a full-service partner of Odoo, WIB Technologies is able to provide:
• No Risk, Fixed-Price implementation offers
• Rapid implementation of Odoo ERP and business software
• Forward thinking strategic solutions for your ERP and IT solution needs
• Business Analysis including: requirements gathering, gap analysis, and solution engineering
• Software development and customization• Project management including: Planning, Management and Consulting
• Smart delivery of Enterprise Applications and IT Architecture review including Cloud and hosted server architecture design, administration, and support
• Odoo software hosting - Software as a Service, Private "Cloud" Services, or On-Site• Remote and On-Site Training
• Plans for Support and Maintenance of production systems
Save Time and Money by working with WIB
In addition to our fixed-price guarantee, our partnership with Odoo also enables us to offer all Odoo licenses and services. We will deliver your solution faster and with less risk to your company. Our goal is to be a long-term partner to help deliver your current and future ERP needs.
Our Team
Our team consists of experts in the fields of logistics, finance, manufacturing and production, sales, accounting, and process improvement. We are confident our team can help you identify solutions and improvements including customizing Odoo to work with 3rd party software.
Who is WIB?
We are a solution and implementation consulting practice that has been around since 1995 based primarily in Germany, Austria and Switzerland. We've recently moved our headquarters to Dallas, Texas with branches in Seattle, Washington and Montana. We've worked with some of the largest companies in the world including Deutsche Bahn, Arvato Bertelsmann, Trelleborg Sealing Solutions, Novartis and many more to deliver BPM consulting and other technical solutions. We believe Odoo provides a unique opportunity to deliver real-world, effective ERP solutions to companies of all sizes.
Contact Us
Visit our website at http://www.wibtec.com to inquire about our services or simply call us at +1 (817) 946 - 0013
At WIB, our mission is to provide our customers and partners the best, most fundamentally sound implementation services and leverage outstanding solutions in order to:
• Shrink time-to-market
• Drive away complexity
• Significantly reduce the need for custom software developers
• Inspire our customers with world class solutions Summary: WIB Technologies is Dallas, Texas based IT consulting firm with branches in Seattle, Washington and Montana with experience delivering process improvement, enterprise IT solutions and ERP implementation in a variety of technologies. We pride ourselves in our approach to projects with our no risk, fixed-price implementation offers. This means that you only pay if the solution is successful. We have experience working with industries in BPO, Manufacturing, Finance, Supply-Chain and Healthcare. We believe Odoo provides a unique opportunity to deliver real-world, effective ERP solutions to companies of all sizes.

Referensi