Mencari Layanan?
Hubungi Mitra
WANTECH Innovation Technology Limited
WANTECH Innovation Technology Limited
Gold

Rekanan Unit 206, 2/F, Premier Centre, 20 Cheung Shun Street, Cheung Sha Wan, KLN., H.K.
0 KLN
Hong Kong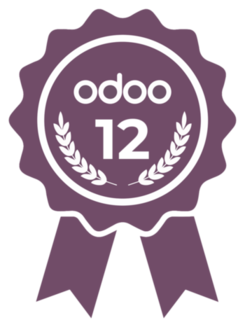 宏圖創新科技  (WANTECH)  總部位於香港,並於國內設有分公司,致力為香港及國內客戶,提供一站式、性價比高、簡易落地的雲端產品及服務,而企業資源管理 (ERP) 方案是我們的核心業務。我們公司由多名業內超過二十多年經驗的專才組成,對於所有不同行業的中小企營運、以及企業資源管理系統擁有非常豐富的經驗。 我們協助超過 30 家不同企業成功度身訂造合適他們的 ERP 管理系統,行業包括:食品生產、商務中心、倉儲中心、資訊科技公司、加盟管理、中央採購批發、專業服務、零售批發、電商經營。
我們企業文化是 "Simple + SMART",務求為客戶提供有效的智能化管理系統,將日常營運變得更有效率及更簡單,從而節省成本,增加盈利。
WANTECH Innovation Technology Ltd is based in HK with branches in China, we are an IT service provider with independent research and development capabilities. Our business includes technological & cloud products, business consultants, application customization, mobile programming, online store development, with a focus on ERP solutions
Our company consists of industry experts with over 20 years of experience, providing ERP solutions to small & medium enterprises of all industries. We have successfully assisted many companies to customize and implement an ERP system suitable for them, the industries including: Food manufacturing, Business centers, Storage & logistic centers, IT companies, Franchise management, Central procurement & wholesale, Professional services, Retail & wholesale , Ecommerce etc.,
Our corporate culture is "Simple + SMART", as we are committed to creating an "efficient" and "smart" business environment our company, as well as all corporations that use our products. From operation to management of any corporation, we believe that companies can effectively use smart systems to make their business more successful.
Referensi