Mencari Layanan?
Hubungi Mitra dalam Switzerland
OBS Solutions Schweiz
Gold

Rekanan

Odoo Award "BEST PARTNER EUROPE 2019"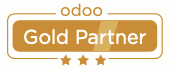 Wir sind einer der erfolgreichsten und am schnellsten wachsenden internationalen Odoo Gold Partner. Wir haben verschiedene Standorte innerhalb Europas (Düsseldorf, Olpe, Antwerpen, Kopenhagen, Rotterdam, Milton Keynes und Basel) und Nordamerika (Boston und Montreal). 
Durch unsere enge Zusammenarbeit mit Odoo S.A. haben wir exklusiven Zugang zu Odoo Entwicklern und Spezialisten, die auch das Kernsystem von Odoo weiter entwickeln. Profitieren Sie von unserer Erfahrung aus mehr als 250 erfolgreichen Projekten, sowohl für Großkonzerne als auch für mittelständische Unternehmen.
Unsere Kundenreferenzen finden Sie unter: https://www.odoo-bs.com/de_DE/references 

Buchen Sie Ihre kostenlose Odoo Demo: https://www.odoo-bs.com/demo

Kontaktieren Sie uns:
Schweiz: +41 61 508 72 99

Deutschland: +49 211 78172511347

Belgien: +32 479 54 16 02
Dänemark: +45 657 417 59
USA: +857 626 4002
Kanada: +1 800 810 4406
We are one of the most successful and fastest growing international Odoo Gold Partners with offices in Europe (Düsseldorf, Olpe, Antwerp, Copenhagen, Rotterdam, Milton Keynes and Basel) and North America (Boston and Montreal). 
Through our close collaboration with the parent company, Odoo S.A., we have exclusive access to the Odoo expert developers and specialists that have created the Odoo core system. Benefit from our experience in handling more than 250 successful Odoo projects for both large blue chip customers as well as SMEs.

Our customer references: https://www.odoo-bs.com/references
Schedule a FREE demo: https://www.odoo-bs.com/demo

Call us on:
Switzerland: +41 615 087 299
Germany: +49 211 78172511347
Belgium: +32 479 54 16 02
Denmark: +45 65 74 17 59

USA: +857 626 4002
Canada: +1 800 810 4406 
Referensi

ICEE JUNGO AG
Produziert multifunktionale Maschinen. Verkaufen - Leasing - Mieten.

Produces multifunctional machines. Sell - Lease- rent.

Phytopharma SA
Phytopharma stellt seit 1993 Gesundheitsprodukte her und bietet dazugehörige Dienstleistungen an.

Phytopharma has made health products and offered associated services since 1993.