very slow recounting products
Community: Inventory and MRP mailing list archives very slow recounting products
by
-
18/02/2016 15:35:19
Hello, 
​>  this works very slow  (above 1h).  We have about 20,000 products, from few suppliers.  Each product has  only a few properties.
the server is fast, but odoo does not  use much of its resources (~20% of mem)​
we suspect there is some setting  blocking the use  of server resources.
We have Ubuntu Linux with:
2 vCores
2,4 GHz
8 GB RAM
What are best  settings for perfomance in:
- Odoo 8 configuration file /etc/odoo/openerp-server.conf ? 
- Postgres 9.3 configuration /etc/postgresql/9.3/main/postgresql.conf ?
thanks  for help.
pozdrawiam,       
Robert Szafirowski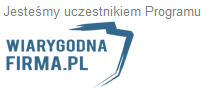 SYMAG Sp. z o.o.
00-511 Warszawa, ul. Nowogrodzka 31
KRS: 0000437286 REGON: 146317809 NIP: PL 7010355085
GLN: 5909000833128 (lokalizacja magazynu)
w: ­www.symag.net        e: robert@symag.net            t: (022) 389 6664