SamiRock LTD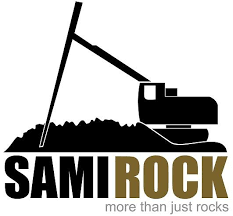 Diimplementasikan oleh

32246 Al-Jalawiah - King Saud St.
Dammam
Saudi Arabia
We founded Sami Rock in 1993 with the help of just one partner, and we operated from a small apartment with all rented equipment and machinery.


Through the grace of Allah and a lot of hard work, we have grown into a sizeable operation with a top reputation in the rock cutting business. We own a large fleet of equipment worth tens of millions of Saudi Riyals which is operated by a team of highly qualified engineers and technicians.
The high levels of trust that our clients place in us are something we take very seriously as we continuously strive to innovate and improve our service levels. We have high ambitions for future growth by becoming the recognized leader in our field.
We aim to set the benchmark of professional industry standards by which our competition will be measured. And there are lots of competitors trying to copy our unique methods. We are aware of the challenges we face in this competitive environment. With the grace of Allah, and with our strong commitment to the training and development of our teams, we know that we can meet these challenges.
Our people are continuously being trained in how to operate conventional and non-conventional equipment to achieve the highest level of productivity while preserving our precious environment.