Mimosa Sanitary Paper Co. SAL
Mimosa Sanitary Paper Co. SAL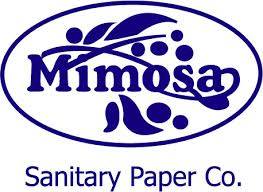 Diimplementasikan oleh

Sea-Side highway, Jamal Abdul Nasser Street - Next to Beirut Arab University
Mona Center 2nd floor
1300 Tripoli - Mina
Lebanon
General Info
Founded in 1967, Sanitary Paper Company Mimosa carries on its activities in the Production, Converting and Marketing of Tissue Paper Products, Carton Corrugated Board, Craft Cardboards and Polyethylene Bags.
Requirements / Challenges
Mimosa needed a modern cloud based ERP System to support its growing business.
However, not any ERP Can meet their requirements.
Mimosa needed an integrated mobile app to manage and track its Sales Workforce, an HR System with Payroll to manage its 900+ Employees and their benefits, an automated fuel station integrated with the ERP to control employees' monthly allowances, an inventory management system to streamline its operations across multi distributed warehouses, an automated and controlled manufacturing system and an accounting system that can keep with their daily transactions. All the above must be 100% compliant with Lebanese laws and regulations.
NavyBits – Odoo – Success Story
NavyBits started by analyzing and mapping their business processes. Our functional consultants performed detailed Gap Analysis with the help and cooperation of Mimosa.
NavyBits developers developed custom modules when needed to fully cover the scope of the solution including the integration with Fuel Station, the automated collection of attendances using Face Recognition and full implementation of Lebanese Accounting and Payroll including VAT reports, CNSS reports and Ministry of Labors reports.
This was possible because of the flexibility of Odoo Enterprise ERP and the expertise of NavyBits functional consultants and developers.
This is one of the largest Odoo implementations and NabyBits delivered a phenomenally successful project. NavyBits provided go live and continuous maintenance and daily operational support to ensure the best usage of Odoo Enterprise ERP.