Legion Safety Products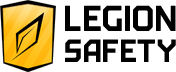 Diimplementasikan oleh

770 Lake Cook Rd
Suite 355
Deerfield, IL 60015
United States
Legion Safety is a distributor and online retailer of personal protective and safety equipment, founded in 2009.  
Legion's catalog is 35,000+ products and its primary customer acquisition channel is its online store, running on Odoo managed by Steersman. See Legion Safety's PPE catalog and online store here. 

The company services a variety of manufacturing, construction, agricultural and other service/production companies. They needed a fully integrated ERP and CRM solution that would improve their operational process flow, as well as a fast and intuitive website featuring the ability to setup robust faceted filters allowing their clients to shop by product specs/features to improve the customer experience and drive-up sales. 
Functional Use / Modules
Accounting

Inventory

Manufacturing

Barcode

Projects

Purchase

Sales

Invoice

CRM

Mass Email

Expenses

Steersman shipping for UPS, USPS, FedEx

Steersman high-performance e-commerce

Steersman PIM (product information management) for all content and SEO, including images, documents, and videos

Steersman advanced pricing management
Additionally, the core Odoo modules feature a range of Steersman enhancements (available to all Steersman clients by default), making critical information more readily available throughout the various views, as well as intuitive functionality improvements to increase convenience and user efficiency. 
Steersman Support and Migration
Steersman provides complete system management and support for Legion Safety, including security, maintenance and failovers for uptime. 
The company was migrated to the all-inclusive and fully integrated Steersman's Odoo suite from a number of disparate software packages: QuickBooks, Stone Edge Order Manager, X-Cart, Worldship, Endicia.
Read more about the Steersman implementation for Legion Safety in this Case Study.