IDENTPRINT - SISTEMAS DE IDENTIFICAÇÃO E IMPRESSÃO LDA
IDENTPRINT - SISTEMAS DE IDENTIFICAÇÃO E IMPRESSÃO LDA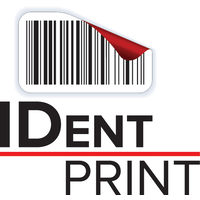 Diimplementasikan oleh
Rua Lino António n1 R/C Esq
2410 Leiria
Portugal
(PT)
Sector de atividade: IT e serviços
Localização: Sintra, Portugal
A IdentPrint, tem como objetivo otimizar os processos de identificação e recolha automática de dados, independentemente do tipo de processos (Logísticos, Industriais, Vendas, Técnicos, entre outros) ou dos mercados verticais (Indústria, Retalho, Saúde, Governo, Segurança, Transportes, Educação etc.) de cada cliente, contribuindo para uma otimização e consequente aumento da competitividade das empresas.
A Identprint utilizava uma versão antiga do Odoo que já não respondia às suas necessidades. Precisavam de uma versão atualizada com novas funcionalidades e maior rapidez de processamento de dados. Este upgrade permite à Identprint a integração das vendas online e a otimização de um fluxo de compra/venda muito específico utilizando os módulos de CRM, Vendas, Faturação, compras e inventário.
(EN)
Business Sector: IT and Services
Location: Sintra (Portugal)
IdentPrint is a company that aims to optimize the identification processes and automatic data collection, regardless of the type of processes (logistics, industrial, sales, technical, among others) or vertical markets (industry, retail, health, government, security, transport , education etc.) of each client, contributing to an increase in the competitiveness of companies.
Identprint used an old version of Odoo that no longer met to their needs. They needed an updated version with new features and faster data processing. This upgrade allows Identprint to integrate online sales and optimize a very specific purchase / sale flow using the CRM, Sales, Billing, Purchasing and Inventory modules.