Company name: Medisafe 
Location: Lahonce, France 
Industry: Health supplies
Partner name: Scopea
Main Apps implemented: CRM, Sales, Invoicing, Accounting, Inventory and Helpdesk
Company Size: <50 employees 
Number of Users: 24 
Hosting Type: Odoo.sh
When Medisafe realised their software system wasn't on par to their top-quality first aid kits, the team knew it was time for a change. They wanted to change their legacy system to enable them to centralize their data and be able to connect to third party apps. Working together with Odoo partner Scopea, Medisafe's Odoo solution was deployed over an implementation period of 9 months and has produced positive outcomes in terms of accessibility, automation and centralization for Medisafe.
Key Challenges and Requirements
Medisafe are specialists in the online sale of first aid, medical, hygiene and safety equipment. Medisafe's first aid kits have been developed from concentrated study and specialist knowledge from experts in the field of first aid.

The company has studied and manufactured first aid kits with the greatest care so that all product ranges meet the compliance of various French and European laws. Their expertise in the medical aid field has led to the company working with names such as Airbus, TotalEnergies and the Army.

Medisafe's legacy system was Cogilog in combination with an inhouse developed logistics software tool that was used to optimize order preparation. As a manufacturer, Medisafe wanted a system where they could have all their manufacturing and logistics in one place rather than spread over various systems. They also wanted a system that would be open to third party systems so they could connect with essential programs such as their shop and big data tools like Power BI.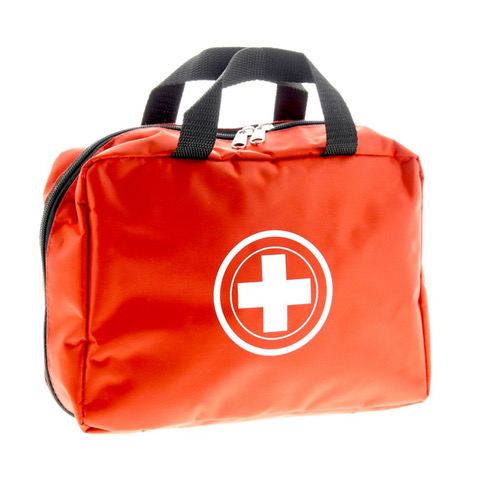 Solution
In 2016, Vincent Thillerot, Founder and CEO of Medisafe, decided the company needed a new ERP in order to unify the tools and optimize the processes in order to be more efficient. Thillerot discovered Odoo, then known as Open ERP, via a web search. The main deciding factor for choosing Odoo was due to open source and in comparison to other ERPs on the market, Odoo is intuitive and easy to implement.

After setting a tender bid in early 2020, Medisafe chose to work with Odoo implementation partner Scopea. They chose to specifically work with Scopea because of their knowledge of the software and their professionalism. The project began in March 2020 and by September, staff training began. Production went into full swing at the beginning of November. As part of Medisafe's Odoo solution, the following apps were implemented: CRM, IOT, Documents, Purchase, Inventory, Manufacturing, Accounting, Projects and Email Marketing.

Odoo Documents has enabled Medisafe to transition from having documents across several desktop locations and external hard drives to one central location. Odoo CRM has been lucrative in enabling the company to provide precise and personal monitoring of commercial offers. Medisafe's legacy system, Cogilog, had a commercial element which enabled the management of stock; however, it was not tailored towards a manufacturing company. Thanks to Odoo Manufacturing, IOT and Inventory, Medisafe can now print delivery notes in real time and automate the triggering of replenishment rules which has optimized their stocks. The full management of the logistics process has increased the performance and traceability of stock.

Helpdesk has been a real advantage for Medisafe, overall as a company and for all their teams. Especially concerning the accessibility of information about the pre-sale, the sale and afterwards. Operators are now able to make decisions faster than they previously did before and the distribution and management of tickets is a lot easier. This has been a real advantage for the collaboration of the team.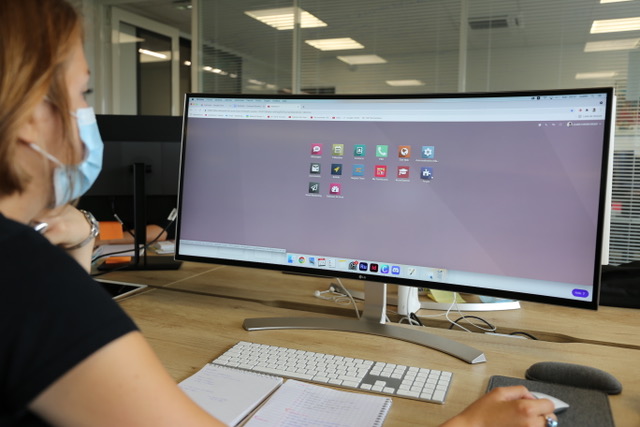 Result
Thanks to Odoo's open source, Medisafe has been able to customize their system to their business processes and also connect to third party apps. However despite the endless customization capabilities with Odoo, one of the biggest lessons the company has learnt during their implementation process is that business processes need to comply with the tool processes and not the other way round. Employees learned and got the hang of the software very quickly which was a positive affirmation for Medisafe. What the company values most about Odoo is its accessibility, automation and centralization of data. Having all the tools connected and grouped together in one central platform has been a real advantage in terms of autonomy, collaboration, cost reduction (because now there's only one licence), information flow, and high reactivity from customer satisfaction.

For Medisafe, working with Scopea was a great collaboration. They knew how to respond to issues and how to adapt Medisafe's processes to the tool performances. The partner fully understood Medisafe's business activities and their professionalism and timely manner to reply to questions all added towards the success of the project. 
About Medisafe
Since 2010, thanks to our products, we have ensured the daily safety of millions of employees. Our expertise in creating corporate first aid kits that comply with various French and European standards. Medisafe products are handcrafted in France in our workshops by qualified personnel, to ensure quality products and service. Learn more at: https://www.medisafe.fr/

About Scopea
Scopea is an Odoo Gold partner based in Toulouse and Montpellier. Scopea is a cooperative company that supports companies in their digital transition projects. With their perspective that is both organizational, functional and technical, Scopea's associate consultants work alongside organizations to provide technical solutions to their business needs thanks to their mastery of the Odoo tool. Learn more at: https://www.scopea.fr/