Re: install autobackup module ubuntu 14.04 [V8]
Community mailing list archives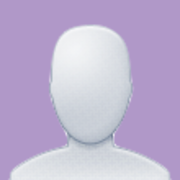 Re: install autobackup module ubuntu 14.04 [V8]
by
-
11/14/2016 23:19:35
Hi Karim, download pysftp package and try to install,
following steps may  help.

1) wget https://pypi.python.org/packages/36/60/45f30390a38b1f92e0a8cf4de178cd7c2bc3f874c85430e40ccf99df8fe7/pysftp-0.2.9.tar.gz  
2) tar xvzf pysftp-0.2.9.tar.gz  
3) rm pysftp-0.2.9.tar.gz  
4) cd pysftp-0.2.9  
5) sudo apt-get install libffi-dev  
6)  sudo python setup.py install  

Thanks.

On Monday 14 November 2016 02:37 PM, Karim AJRAAM wrote:

Good morning,

 

I'm trying to install the autobackup module, When i update modules to get it in odoo, the message is show : ... Please install pysftp on your system. (sudo pip install pysftp). I try to install pysftp in ubuntu 14.04 and it's not working.




Any help please.
-- 
- 
Regards,
Randhir Mayatra
Odoo  Consulatant @ Team Caret!
Website : 

www.caretcs.com


Reference
by

-

11/14/2016 03:59:17

- 0