Re: The Speed of UnitTests
Community mailing list archives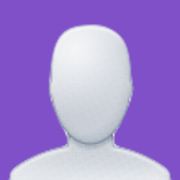 Re: The Speed of UnitTests
by
-
08/17/2016 05:17:28
2016-08-17 10:42 GMT+02:00 Nhomar Hernandez
<nhomar@vauxoo.com>
:
well that's a quick hipothesis (which is that, 'just' an hypothesis) BTW, if you measure the inner points in your environment you can measure every part by yourself.
Indeed, it's just an hypothesis.

We did it, set an environment all those 13 minutes is Postgresql + set the base database + other magic, in our test environments on CI it is like 8/10 minutes (we manage the R&D by ourself) and it is due to the test framework itself (as I said it is integration tests not only unittests).




But BTW that do not MUST be by anybody,that "should be" done by the people that need the change (in our case when we find a performance problem we attack that with our enterprise and work with odoo side/by/side we expend A LOT of time in R&D case) as you mentioned this time must be paid and covered and that's why the enterprise comes alive and/or the community work, nobody has any dutie until an exchange of responsability with a commercial agreement is set (either you-your customer, you-you, you-odoo-customer....).




As you read in the licence (and in any other opensuource project) it comes without any responsibility and it is distributed as it is.




But BTW if you dedicate a while to an specific topic and put such specific conclusion on github this will help more than claim right and duties on others, don't you think?
Relax, please. I was just saying that it means a lot of R&D. Of course, we also invest a lot of time in R&D, but in other things that you probably will use some day too. That's the good point of communities! 😊


You are asking me to invest that time just to prove my hypothesis, but you are missing the point that I'm just posting an email, a little opinion on where the real problem probably is, not a 20h R&D project. I guess if you post to a mailing list, you expect some response, and I'm only trying to help here.

I do not understand this, odoo is data driven and you have only one backend.....
Weren't you talking about SQLite in memory?

   If you could, however, use in-memory Postgres transactions, that would get what you want: skip hard disk.





We did (this put down 3 minutes the time in a 1 hour test environement we put back to disk but no remember why)




Or simply buy a fast SSD.




We did also 2 minutes down in 1  hour environment.
Then indeed the solution must be be in other place.


Thanks for your time & effort on improving on this matter!


Regards.

Reference
by

XOE Corp. SAS, David Arnold

-

08/14/2016 17:20:58

- 0