RE: Sold Out Functionality Odoo
Community mailing list archives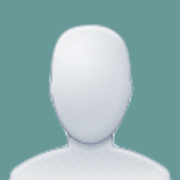 RE: Sold Out Functionality Odoo
by
-
07/26/2016 14:35:05
@ Dominique,
You are correct the module doesn't validate the product at II level. If the product is already in the cart then it doesn't validate the product at all.
I need to work for the II level validation and then I will update the product into the app store.
Regards
Vikas
From: Dominique Chabord [mailto:dominique.chabord@sisalp.org]
Sent: 26 July 2016 23:13
To: Community <community@mail.odoo.com>
Subject: Re: Sold Out Functionality Odoo
2016-07-26 19:33 GMT+02:00 Vicky <vickynoida007@gmail.com>:
> @ Dominique,
>

 
> As per the screenshot you can check, you will not get the option of adding
> the product into the cart hence you will not be able to buy it. Let me know
> if more information is needed.
>

 
Not sure you've seen the point.
You buy when you validate the cart, not when you fill it.
If carts were filled before you set the product as sold-out, how do
you prevent the cart to be validated ?
At first it looks like a design flaw, but may be you thought a bit
further and you have an answer already.
Reference
by

-

07/26/2016 04:38:36

- 0