Re: our new project: odoo-code-search.com
Community mailing list archives
Re: our new project: odoo-code-search.com
by
-
04/11/2015 16:06:05
Pretty nice... Adding Bitbucket might also be interesting...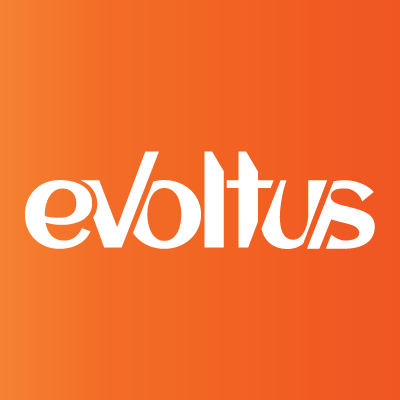 Rick Oliva
|
Director of Operations, Co-Founder
|
Evoltus Technologies Inc.
CONFIDENTIALITY NOTICE: This email message, including all attachments, is private and confidential. Any unauthorized review, use, disclosure, alteration or distribution is strictly prohibited. If you are not the intended recipient, please contact the sender by reply email, delete this email and destroy all copies of the message.
On Sat, Apr 11, 2015 at 6:38 AM, Oleg Kuryan
<oleg.kuryan@xpansa.com>
wrote:
Markus,  that is real great tool! Thanks for creating this.

On Apr 10, 2015 10:58 AM, "Markus Schneider" <

markus.schneider@initos.com

> wrote:

Hi community,

It is my pleasure to present our (initOS team) new project:

http://www.odoo-code-search.com/

We index almost all Odoo (and OpenERP) repositories that we can find on
GitHub and Launchpad. You are able to search on three levels.

Full Text Search

Provides a full text index of module description and name.
Examples:
- import
- ldap

Module Meta Data

Ability to search specific fields of the __openerp__ description file of
each module
Examples:
- depends:website_sale
- author:~OCA

Module Code & Data

Ability to search for models, fields, methods, views and data inside the
module
Examples:
- inherit:account.invoice
- field:supplier_invoice_number
- method:_create_pickings_and_procurements

The idea is to give the (open source) community a tool to cooperate and
work together. So maybe your are looking if someone is migrating the
magento connector to a new version so that you can work together and
support them. Instead of asking the mailinglist for the 20th time, just
ask the code search:

http://www.odoo-code-search.com/#magento version%3A8.0~~{}

Or if you want to learn how to overwrite a special function, for example
from a sale.order to generate a stock.picking, then you can search how
other people deal with this, to improve your skills:

http://www.odoo-code-search.com/#inherit%3Asale.order method%3A_prepare_order_line_procurement~~{}

Our aim with this tool to give you an advantage if you publish your code
and work together the open source way.
We can add more fancy feature in future. For example GitHub integration
"this module has an open pull request for OCA, please review and help"
Or include travis to see that this code we find is working correctly.

This is under development, so we maybe missing some code and some parts
not working, we plan to continue working.

We hope you like it and that it makes your work easier so that we can
build the best open source eco system together.

Kind regards

Markus and initOS Developer Team

-- 
Dipl.-Comp.-Math. Markus Schneider
Softwareentwickler

initOS GmbH & Co. KG
An der Eisenbahn 1
21224 Rosengarten

Mobil:   +49 (0)172 2303699
Phone:   +49 (0)4105 5615613
Fax:     +49 (0)4105 5615610

Email:   markus.schneider@initos.com
Web:     http://www.initos.com

Geschäftsführung:
Dipl. Wirt.-Inf. Frederik Kramer & Dipl.-Ing. (FH) Torsten Francke
Haftende Gesellschafterin: initOS Verwaltungs GmbH

Sitz der Gesellschaft: Rosengarten – Klecken
Amtsgericht Tostedt, HRA 201840
USt-IdNr: DE 275698169
Steuer-Nr: 15/205/21402
Reference
by

initOS GmbH, Torsten Francke

-

04/10/2015 04:52:01

- 0