TechUltra Solutions Pvt. Ltd.
TechUltra Solutions Pvt. Ltd.
Gold

Partenaire

A-514, Siddhi Vinayak Tower,
Kataria Automobiles Rd, Makarba,
Ahmedabad 380051
Gujarat GJ
Inde
contact@techultrasolutions.com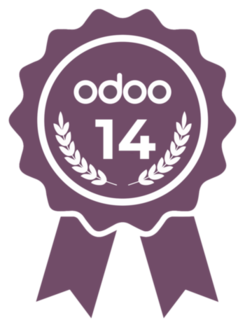 TechUltra Solutions was founded back in August 2016 to start an association that every company around the world can relate to, No matter it is a Multinational Firm or a Small scale Enterprise.
TechUltra Solutions have a gigantic experience working in OpenERP/Odoo. We have been in the field since the year 2016 and with a vital experience of 4+ years, We are having more than 10 years of overall experience, Our leaders are active in odoo since version 5.0 while it was OpenERP. We have been working as a team & a role model for the natives.
Over the years TechUltra Solutions rolled its way hard to achieve the heights of accomplishment which the company is enjoying at present at the global front, Our global presence is in India, Peru, UK and South Africa and we are official partners in India and Peru, We have helped more than 100+ various businesses to get Odoo running successfully. and our clientele is widely spreaded in 35+ countries all over the globe.
Our highly dedicated & devoted team of staff members working their hearts out to leave no stone unturned towards covering TechUltra Solutions' pathway of success.
TechUltra Solutions has always been known for its Quality, Suitable services, Thriving Dedication, Moral ways & highly friendly ambiance.

Our Service
Odoo Development

Odoo Support

Odoo Consulting

Odoo Customization

Odoo Integration (Marketplaces, eCommerce platforms, Shipping Carriers, Payment Gateways etc.)

Odoo Migration

Odoo Implementation

Offshore Development

Odoo Ecommerce

Gap Analysis

Installation and Hosting

Odoo onsite and offsite support

Odoo Training
Références